Serial CC:
The Smugglers
On the Cornish coast in the seventeenth century, the time travellers meet a churchwarden named Longfoot. He claims to be hunted by shipmates from his pirate days, who are determined to recover stolen gold. Longfoot gives them a clue to the location of the treasure, but is murdered by an agent of the vicious Captain Pike. The Doctor is kidnapped by Pike's men, while his companions flee from Squire Edwards, who accuses them of killing Longfoot. Intent on finding the gold themselves, Ben and Polly become involved with Josiah Blake, a revenue officer on the trail of local smugglers.
On March 8th, 1966, some months after he completed work on The Celestial Toymaker, Brian Hayles was commissioned to write a storyline for a Doctor Who adventure entitled "The Nazis". Shortly thereafter, however, story editor Gerry Davis asked Hayles to divert his attention to a new project which needed to be completed at very short notice. Davis wanted an historical serial with the feel of high adventure, and so Hayles suggested drawing inspiration from Russell Thorndike's Doctor Syn novels. Begun in 1915 with Doctor Syn: A Tale Of The Romney Marsh, these stories recounted the swashbuckling exploits of Christopher Syn, a vicar and former pirate who secretly led a band of smugglers as the masked Scarecrow of Romney Marsh.
The Smugglers was commissioned on April 4th, while "The Nazis" would be abandoned on June 15th. Hayles worked quickly to produce his scripts; amongst the few changes made during the serial's development was changing the name of the pirate Crow to Jamaica. The Smugglers would be the final story made as part of Doctor Who's third production block, but would be held over to start the programme's fourth season. It was recognised that setting was important to lending an air of authenticity to Hayles' romantic adventure, and so The Smugglers was assigned Doctor Who's first major location shoot. To date, the handful of stories which had featured filming outside the studio had been confined to London and its vicinity; The Smugglers, by contrast, would enjoy five days in Cornwall.
William Hartnell was finding it difficult to mesh with his new co-stars, Michael Craze and Anneke Wills
Director Julia Smith knew the Cornish coast very well, and it was partly for this reason that she was appointed to The Smugglers. Smith was made aware of the need to exercise care in her handling of William Hartnell. The star's health was declining as the production block drew to a close, and he had recently endured several months of poor relations with the previous production team of John Wiles and Donald Tosh. He had also suffered the loss of a close family member, and felt that Doctor Who was losing its whimsy, becoming less of a children's programme. To make matters worse, Hartnell was finding it difficult to mesh with his new co-stars, Michael Craze and Anneke Wills. Craze and Wills were set to join Doctor Who in The War Machines, the serial immediately preceding The Smugglers.
Due to the number and complexity of the fight sequences in The Smugglers, Smith sought the assistance of stuntman Derek Ware, whom she also cast as the Spaniard. Ware had worked occasionally on Doctor Who since 100,000 BC and, in 1965, had formed his own stunt agency, called HAVOC. Ware and his HAVOC team would prove to be an integral part of Smith's production, marking the start of a relationship between the company and Doctor Who which would continue into the Seventies.
On June 18th, cast and crew travelled to Penzance, their base of operations for the location work which was concentrated around Nanjizal, also known as Mill Bay. Throughout the next five days, Smith's team would be assisted by numerous local extras, notably members of the Sea Cadets. Hartnell, Craze and Wills were required only for the first day of filming, June 19th; this took place at Nanjizal Beach, south of Land's End, including at the cave where the TARDIS landed. Work continued there on the 20th, which also saw the completion of material involving horseback riding, at nearby Bosistow Cliffs. Filming on June 21st began at St Grada Church in Grade, which posed as Longfoot's church. Later that day, the harbour where the rowboats launched was at Church Cove, and the Squire's house was really Trenethick Barton, a fifteenth-century manor house near Helston. Shots of the pirates signalling each other were also captured at Grade and at Helston.
---
---
On June 22nd, a barn at Trethewey Farm in Trethewey was the venue for sequences in the inn yard. Finally, all the scenes recorded on June 23rd took place aboard the Bonny Mary, the ship which doubled for Captain Pike's Black Albatross, which departed from Newlyn Harbour and anchored off Nanjizal. Several members of the cast and crew suffered from seasickness on this day -- Smith amongst them -- but the team was able to pull through and complete all the necessary material.
Meanwhile, Doctor Who producer Innes Lloyd had finally obtained permission to replace William Hartnell with a new lead actor. Shaun Sutton had now succeeded Gerald Savory as Head of Serials, and he was more receptive to Lloyd's proposal than his predecessor had been. Sutton wanted Doctor Who to continue, but conceded that it could not have a long future with Hartnell as the Doctor. There was also acknowledgment that the programme's ratings had dropped alarmingly since the start of Season Three, and it was felt that a new star might help reverse the trend.
Identifying a new leading man for Doctor Who therefore became a major priority. Michael Hordern -- who counted the films Cleopatra and The Spy Who Came In From The Cold amongst his many credits -- was considered for the role, as was Patrick Wymark, who had appeared in programmes such as Danger Man and The Power Game. (Ironically, both Hordern and Wymark had featured in Dr Syn, Alias The Scarecrow, a 1963 Disney adaptation of Thorndike's novels featuring Patrick McGoohan in the title role.) Another possibility was Ron Moody, star of movies such as Murder Most Foul, who had recently appeared in an episode of The Avengers. Even former pop idol Tommy Steele, whose career was now focussed on stage and screen musicals, was discussed. In late June, however, Lloyd approached actor Patrick Troughton; he was initially reticent, but would continue to contemplate the offer during July.
Studio recording for The Smugglers took place at Doctor Who's regular production home -- Riverside Studio 1 in Hammersmith, London -- on successive Fridays beginning on July 8th. On this day, Terence De Marney, playing Longfoot, incorrectly recited the riddle which would form a key element of the narrative. Instead of the names "Ringwood, Smallbeer, and Gurney", De Marney listed "Smallwood, Ringwood, and Gurney", creating a continuity error when Hartnell referenced the scripted version later in the serial. Doctor Who's third production block came to an end with the recording of Episode Four on July 29th. That morning, Craze fell through a trapdoor which had not been properly secured, but fortunately suffered only a minor injury to his right shoulder.
On July 16th, William Hartnell informed his wife of his decision to leave Doctor Who
During the production of The Smugglers, Hartnell and Lloyd met to discuss the actor's future on Doctor Who. Hartnell reluctantly agreed that he should leave the programme after one more serial, to be recorded at the start of the new production block in the early autumn. Hartnell had long hoped to complete five seasons of Doctor Who, but he now realised that this was an unlikely proposition. He was reassured by the knowledge that Troughton, whom he respected as an actor, was a possible candidate to replace him, and also by Lloyd's assurance that his successor would adopt a totally new take on the Doctor, rather than simply aping Hartnell's performance. On July 16th, Hartnell informed his wife, Heather, of his decision to leave Doctor Who. The couple then decided to vacation in Cornwall, during which time the news of Hartnell's imminent departure was announced to the press on August 6th.
For the seven weeks that it was off the air, Doctor Who was generally replaced in the BBC schedules with Laurel and Hardy short films, as had also been the case in 1965. Its tumultuous fourth season finally got under way on September 10th, with the broadcast of The Smugglers part one. Doctor Who was now back in the familiar 5.50pm timeslot it had occupied on and off throughout its first three seasons. It was preceded by Juke Box Jury and a news update, and initially followed by the children's detective series Quick Before They Catch Us. With the final episode of The Smugglers on October 1st, however, Doctor Who was once again leading into Dixon Of Dock Green, now entering its thirteenth season.
Doctor Who Magazine #321, 18th September 2002, "Archive: The Smugglers" by Andrew Pixley, Panini Publishing Ltd.
Doctor Who Magazine Special Edition #7, 12th May 2004, "Bye Bye Blues" by Andrew Pixley, Panini Publishing Ltd.
Doctor Who: The Complete History #8, 2016, "Story 28: The Smugglers", edited by Mark Wright, Hachette Partworks Ltd.
Doctor Who: The Handbook: The First Doctor by David J Howe, Mark Stammers and Stephen James Walker (1994), Virgin Publishing.
Doctor Who: The Sixties by David J Howe, Mark Stammers and Stephen James Walker (1992), Virgin Publishing.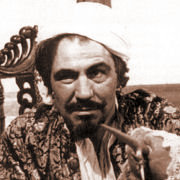 Original Transmission
Episode 1
Date
10th Sep 1966
Time
5.50pm
Duration
24'36"
Viewers

(more)

4.3m (96th)
Appreciation
47%
Episode 2
Date
17th Sep 1966
Time
5.55pm
Duration
24'27"
Viewers

(more)

4.9m (77th)
Appreciation
45%
Episode 3
Date
24th Sep 1966
Time
5.50pm
Duration
23'55"
Viewers

(more)

4.2m (96th)
Appreciation
43%
Episode 4
Date
1st Oct 1966
Time
5.52pm
Duration
23'37"
Viewers

(more)

4.5m (109th)
Appreciation
43%
---
Cast
Dr Who
William Hartnell (bio)
Polly
Anneke Wills (bio)
Ben
Michael Craze (bio)
Cherub
George A Cooper
Captain Pike
Michael Godfrey
Squire
Paul Whitsun-Jones
Churchwarden
Terence De Marney
Jacob Kewper
David Blake Kelly
Tom
Mike Lucas
Spaniard
Derek Ware
Jamaica
Elroy Joseph
Blake
John Ringham
Gaptooth
Jack Bligh
---
Crew
Written by
Brian Hayles (bio)
Directed by
Julia Smith (bio)
Title music by
Ron Grainer and
the BBC Radiophonic Workshop
Fight Sequence Arranged by
Derek Ware
Film Cameraman
Jimmy Court
Film Editor
Colin Eggleston
Costumes by
Daphne Dare
Make-Up by
Gillian James
Lighting
Cyril Wilkins
Sound
Leo Sturges
Story Editor
Gerry Davis (bio)
Designer
Richard Hunt
Producer
Innes Lloyd (bio)
---
Archive Holdings
Episodes Missing
Episodes 1-4
Clips Extant
Episode 1 (0'23" in 1 clip)
Episode 3 (0'21" in 3 clips)
Episode 4 (0'03" in 1 clip)
Telesnaps Surviving
Episodes 1-4