Serial 5M:
Shada
The Doctor, Romana and K·9 visit an old friend, a retired Time Lord named Professor Chronotis now living as a professor in Cambridge. There they encounter the evil scientist Skagra, who has come to steal a Gallifreyan text in Chronotis' possession. With the book, Skagra can locate Shada, the Gallifreyan prison planet, where he intends to force Salyavin, a Time Lord criminal with vast mental powers, to help him imprint his mind upon every being in the cosmos.
Although Doctor Who producer Graham Williams and script editor Douglas Adams had set out with the intent of showcasing new writers during Season Seventeen, a series of scripting misadventures had derailed these plans. Already, Williams had been forced to proceed with one adventure -- The Horns Of Nimon -- that he was less than enthusiastic about, and by late June, he and Adams were still searching for a season finale. Williams was contemplating leaving Doctor Who at the end of Season Seventeen, and so he was keen that this last serial be particularly memorable. Indeed, he had allocated the year's budget in such a way as to ensure that the finale would not be made on a shoestring, as had been the case with The Invasion Of Time and The Armageddon Factor during his first two years on the job.
Finally, no choice remained but to seek permission for Adams to write the six-part adventure himself. This was formally requested on July 18th, 1979 (and granted on August 15th), but Adams had begun working on the storyline from around June 29th. Initially, Adams considered developing an idea he had had for a two-part serial, in which the Doctor retires only to find himself constantly summoned back from his seclusion. Williams rejected this idea, which he felt would be perceived as mocking Doctor Who.
Douglas Adams wanted to write about capital punishment, by exploring what the Time Lords would do with their worst criminals
Instead, Adams decided to delve once more into Time Lord mythos. This was something which Williams had actively avoided since Season Fifteen, because he thought that Gallifreyan society had become overexposed. Adams, however, saw an opportunity to write a relevant story about capital punishment, by exploring what a highly-advanced civilisation like the Time Lords would do with their worst criminals. In deference to Williams' wishes, he decided to set his adventure away from Gallifrey itself, and opted instead for his home town of Cambridge. This would allow him to draw upon his own experiences there as a university student.
At the time, however, Adams was extremely busy working on various iterations of his popular The Hitchhiker's Guide To The Galaxy. Consequently, he and Williams worked closely together on what became known as "Sunburst", much as they had done while reworking City Of Death earlier the same year. Nonetheless, Williams decided that Adams should receive the sole credit on the scripts, in deference to the fact that Adams planned to continue his writing career beyond his time on Doctor Who.
The hastily-conceived "Sunburst" evolved quickly; Adams was not entirely happy with the resulting scripts, which he felt were bloated. Various changes were made during development: Chronotis originally perished in episode two but Adams had become fond of the character and decided to bring him back, while the Krargs were initially called Kraags (an anagram of "Skagra"). Adams named the characters of Chris Parsons and Clare Keightley after his friend Chris Keightley, president of the Cambridge Footlights. The Thinktank scientists all bore names associated with Greek islands: Caldera, Akrotiri, Ia, Santori and Thira. Amusingly, the episode one joke in which Professor Chronotis forgets that he has a mind like a sieve was taken from a story of Adams' that had been published in the February 27th, 1965 edition of Eagle And Boy's World, when he was just twelve years old.
On August 2nd, Head of Drama Graeme McDonald wrote to Williams to comment on "Sunburst". He was in agreement with Adams' own assessment that the serial was too thin for its six-episode length, although his suggestion that the material be extended with a romantic subplot between Chris and Romana was ignored. By late August, the adventure -- designated Serial 5M -- had been retitled Shada. Originally, its director was intended to be Michael Hayes, who had last worked on City Of Death. In the event, however, Hayes was replaced by Pennant Roberts, whose most recent Doctor Who credit had been on the previous season's The Pirate Planet, also scripted by Adams.
The unions recognised Doctor Who as an important target for labour action
Filming for Shada began on October 15th. The main item on this day's agenda was the material involving the Doctor and Romana punting on the River Cam, while some scenes on the streets of Cambridge were also recorded. The next day dealt with sequences in the field where Skagra's invisible ship lands, as well as the nearby country road; these were taped at Grantchester in Cambridgeshire.
Unfortunately, the first intimations of labour troubles touched Doctor Who on this day. This was the latest in a virtually annual series of industrial disputes which had already plagued the recording of The Invasion Of Time and The Armageddon Factor in recent years. In this instance, Roberts had booked two lighting crews for the ambitious nighttime chase sequence which formed the climax of episode two; this was due to be recorded on the 18th. Roberts' plan was to tape a scene with one team while the other went ahead to set up the next location. However, the unions recognised Doctor Who as an important target, and on the 16th they summoned the lighting chargehand back to London. As a result, Roberts had to abandon a shot of the Doctor travelling to the Cavendish Laboratory (where Chris was meant to have his lab), which had also been planned for this day.
The main location for October 17th was Emmanuel College, posing as St Cedd's. Originally, Williams and Adams had hoped to film these sequences at Adams' own college, St John's, but their request had been denied in mid-July. Additional street scenes were also completed on this day. On the 18th, the continued absence of the lighting chargehand meant that the scheduled night shoot had to be cancelled. Instead, Roberts and Williams decided to rewrite the scenes for daytime recording on the 19th, taking in various Cambridge roadways. With these amendments completed, Roberts retired with Baker to a local pub. There they were approached by the secretary of the St John's Choristers, who enquired as to whether Doctor Who might make use of his choir's services. Roberts agreed and included the Choristers as part of the chase scene the next day; Baker was made an honorary fellow of St John's College in return.
With the troubled location shoot concluded, effects work began at the Ealing Television Film Studios on October 22nd. This was followed by the first studio session, spanning November 3rd to 5th in BBC Television Centre Studio 3. The initial day began with recording of the Think Tank scenes for the opening episode, which was followed by material in Chronotis' study; taping on the latter set continued throughout the remainder of the block. Also completed on the 5th were sequences in the brig, the remaining Think Tank scenes, and some model shots.
On November 19th cast and crew returned after lunch to find the studio doors locked
More model and effects work was conducted at Ealing on November 15th and 16th. This should have been followed by a two-day studio block on the 19th and 20th in TC6. By now, however, the labour dispute had escalated. Although rehearsals went ahead as scheduled on the morning of November 19th, cast and crew returned to the studio after lunch to find the doors locked: the industrial action had forced the postponement of all recording at Television Centre.
The fate of Shada was now unclear. Three further studio days were planned for December 1st to 3rd in TC3, but as the strike dragged on, Roberts' team was faced with a new problem. Many of the productions which had been delayed by the strike were Christmas programmes, viewed by the BBC as critical to their broadcast schedule. Consequently, it was unlikely that Shada would retain its original recording dates, even if the strike were settled in time. Roberts proceeded with rehearsals, but on November 30th, Williams met with McDonald to discuss the situation. Williams was forced to reluctantly concede that his Doctor Who swansong would never be completed, and ordered the cast and crew of Shada to stand down. As it happened, the BBC reached an agreement with the unions the very next day.
Nonetheless, Williams continued to investigate the possibility of remounting the five abandoned studio days later in December. It quickly became clear, however, that Shada could not be booked into the studio until at least January 1980, even assuming that the appropriate budgetary allocation could be secured. With the serial scheduled to begin transmission on January 19th, this effectively settled the matter. On December 10th, it was officially decided that The Horns Of Nimon would mark the end of a truncated Season Seventeen.
This turn of events brought an unhappy end to the tenures of both Graham Williams and Douglas Adams on Doctor Who. Williams would continue to work as a producer through much of the Eighties on shows like Supergran and Tales Of The Unexpected. He also wrote a serial entitled "The Nightmare Fair" for the abortive original version of Doctor Who's twenty-third season, which he subsequently novelised for Target Books. His passion for television faded, however, and in the late Eighties Williams left the industry and took over the running of a hotel near Tilverton in Devon, where he also became a town councillor. Sadly, Williams died in a shooting accident at his hotel on August 17th, 1990.
Douglas Adams' 1987 novel Dirk Gently's Holistic Detective Agency recycled various ideas from Shada, including Professor Chronotis
Adams went on to great fame thanks to The Hitchhiker's Guide To Galaxy. In addition to further radio plays and a television adaptation, Adams wrote four sequels to the original Hitchhiker's novel. He also published several other books, encompassing both fiction and non-fiction. One of these was the 1987 novel Dirk Gently's Holistic Detective Agency, which recycled various ideas from Shada including the character of Professor Chronotis. Adams was living in California and working on a proposed feature film version of The Hitchhiker's Guide To The Galaxy (ultimately released in 2005) when he suffered a fatal heart attack on May 11th, 2001.
Williams' successor as Doctor Who's producer was former production unit manager John Nathan-Turner. Although he was without a script editor, Nathan-Turner quickly began formalising his plans for Season Eighteen. In particular, he was eager to do away with six-part stories like Shada, which he felt were too long and overextended to hold viewers' interest. During November, Nathan-Turner had successfully obtained funding from BBC1 Controller Bill Cotton for two extra episodes of Doctor Who. This meant that Season Eighteen would consist of seven four-part adventures, making it the longest Doctor Who season since Season Six in 1968-69.
By this time, Nathan-Turner had met the acquaintance of diehard fan Ian Levine. Levine was a collector of old Doctor Who episodes, and gave the new producer access to his library. With Levine's encouragement, Nathan-Turner decided that Doctor Who should appeal more directly to its fanbase by mining its history for story ideas. He further concurred with Levine that Williams' and Adams' humorous approach to the programme was deterring its longtime aficionados, and agreed that Season Eighteen should target a more serious and mature audience.
Nathan-Turner had also become concerned with his regular cast of characters. He thought that the Doctor, Romana and K·9 formed too invulnerable a unit, making it difficult for writers to convincingly place them in danger, and for viewers to relate to them. During the production of Shada, he and Ward had discussed Romana's future on Doctor Who, and the actress agreed that she would bow out partway through the eighteenth season. This was not entirely to Ward's chagrin, as she was eager to pursue opportunities beyond Doctor Who, and was not happy with Nathan-Turner's plan to downplay the comedy elements that she and Baker preferred. Consequently, when Ward was contracted on January 16th, it was for only the first twenty episodes of the new season.
John Nathan-Turner felt that the Doctor, Romana and K·9 were too invulnerable, making it difficult to place them in danger
Nathan-Turner's search for a script editor led him to initially offer the post to Johnny Byrne. Nathan-Turner knew Byrne from his days as production unit manager on All Creatures Great And Small, to which Byrne had contributed several scripts. Byrne was not willing to move to London from his home in Norfolk, however, although he was interested in developing a serial for Doctor Who.
Instead, Shoestring producer Robert Banks Stewart -- who had written Terror Of The Zygons and The Seeds Of Doom for Doctor Who's thirteenth season -- suggested that Nathan-Turner approach a former colleague of his named Christopher H Bidmead. Originally an actor, Bidmead had begun writing for television in the early Seventies (including contributions to Harriet's Back In Town and Rooms) and was also working as a journalist, concentrating on science and technology. Bidmead was initially reluctant to accept the job on Doctor Who after he was approached in late December: he felt that the show had wallowed in fantasy instead of championing hard science in recent years. He finally agreed, however, when Nathan-Turner and executive producer Barry Letts convinced him that they shared these concerns, and would be striving to ground Doctor Who more firmly in reality. Bidmead began working on Doctor Who soon after New Year's Day 1980.
On January 18th, Tom Baker was contracted for Season Eighteen. By this time, he and Ward had agreed that their romance during the production of the seventeenth season had been ill-advised, although they agreed to maintain a healthy working relationship. Meanwhile, David Brierley had approached Nathan-Turner about appearing on camera in a forthcoming serial, in addition to his voicework as K·9. Nathan-Turner would not acquiesce, however, and Brierley elected not to return to Doctor Who for a second season. Brierley would continue to act on stage, television and radio, earning credits on programmes such as The Tripods, Coronation Street and Howards' Way. He died of cancer on June 10th, 2008.
With Brierley's departure, Nathan-Turner attempted to coax John Leeson back to Doctor Who. Leeson was the original voice of K·9, and had left the show following Season Sixteen. Having decided that K·9's exit from Doctor Who was imminent, Nathan-Turner was able to lure Leeson back with the promise that he would be voicing the robot dog's final few episodes. He was contracted for an initial eight episodes on February 11th.
John Nathan-Turner considered remounting Shada as two 50-minute episodes for Christmas
Through all of these changes, Nathan-Turner had not forgotten about Shada. On April 30th, the producer sent a revised set of scripts to Pennant Roberts, to seek the director's input on the idea of completing the serial in the form of two fifty-minute episodes to air over Christmas. Plans for this remounted version of Shada moved forward, and it was intended that a minimal cast would reunite for a pair of two-day studio blocks in TC6 and TC3 during October. By June 25th, however, Nathan-Turner had been forced to abandon the project when it turned out that the studio space was not available. Bidmead was also unhappy with the concept, because he felt that Shada was out of keeping with the new, more serious style that he and Nathan-Turner were implementing for Season Eighteen. Nonetheless, Nathan-Turner arranged for the extant Shada material to be preserved within the BBC Archives for possible future use.
In 1983, an unofficial Shada compilation was prepared by Levine, assisted by fellow fans Richard Landen, James Russell and Kevin Davies. In addition to the completed location and studio material, they used printed text from the rehearsal scripts in place of the unfinished segments. This incarnation of Shada debuted at the Panopticon 5 convention in Birmingham on September 3rd and 4th. That same year, two scenes from Shada were edited into The Five Doctors. Tom Baker had declined to participate in the twentieth-anniversary special, and so Nathan-Turner elected to use the brief Shada clips in order to ensure that the Fourth Doctor had a presence in the story.
In 1984, Noel "Snowy" Lidiard-White of BBC Enterprises suggested to Nathan-Turner that Shada might be readied for release on video. At the time, the Doctor Who VHS range was still at its nascent stages, with the debut volume, Revenge Of The Cybermen, having been made available only the year before. In November 1985, Nathan-Turner mooted the possibility of having Colin Baker record linking narration in character as the Sixth Doctor. He suggested that the Sixth Doctor could either speak directly to the camera, or else be seen telling the story of Shada to his companion, Peri, played by Nicola Bryant. Nothing came of these ideas, however.
Finally, in 1991, BBC Video scored notable commercial successes with several "special" Doctor Who releases, including an extended version of the Season Twenty-Six story The Curse Of Fenric, as well as Doctor Who: The Hartnell Years and Doctor Who: The Troughton Years, two compilations of episodes from stories that were no longer completely held by the BBC Archives. Convinced that fans were enthusiastic about these non-standard video releases, Nathan-Turner approached Tom Baker about recording linking narration for Shada. Baker agreed, on the condition that he would appear as himself and not as the Fourth Doctor.
With linking narration by Tom Baker, Shada was released on video in 1992
Several short clips of Baker were recorded on February 4th, 1992, at the Doctor Who: Behind The Sofa exhibition at the Museum of the Moving Image in London. David Brierley returned to record the rest of K·9's dialogue (having already voiced the scenes taped in studio). Keff McCulloch -- who had worked on several Doctor Who stories in the late Eighties beginning with Time And The Rani -- provided the score. McCulloch attempted to mimic the style of Dudley Simpson, who had originally been due to compose the incidental music for Shada. Various special effects were also added or refined. The video was released on July 6th, 1992, finally bringing Shada to the public eye after a delay of more than twelve years.
Although Shada was now commercially available, there remained a desire in some quarters to prepare a version of the adventure in which all of the material was properly dramatised. When Big Finish Productions began releasing original Doctor Who plays on compact disc in 1999, one of producer Jason Haigh-Ellery's early ideas was the development of an audio version of Shada. This project gained traction with BBCi, the team the responsible for the BBC's official Doctor Who website. BBCi were planning a series of Doctor Who webcasts (which was inaugurated with the pilot episode of Death Comes To Time in 2001) and Shada was a perfect fit. After considerable effort, Big Finish and BBCi successfully obtained the necessary permissions from the estate of Douglas Adams.
An audio version of Shada starring Paul McGann as the Eighth Doctor was released in 2003
Haigh-Ellery and fellow Big Finish producer Gary Russell initially hoped that Shada would tempt Tom Baker to reprise his role as the Fourth Doctor. At the time, he was the only surviving Doctor who had not appeared in a Big Finish Doctor Who play. Baker turned down the offer, however, and so Haigh-Ellery and Russell instead approached Paul McGann, whose Eighth Doctor was the most recent Doctor to have appeared on television. Russell devised the notion that the events of The Five Doctors (in which clips of Shada had appeared) had changed time so that the Fourth Doctor's version of the adventure had been wiped from history. The Eighth Doctor would come to this realisation, and seek the help of both Romana (who had been established in other Big Finish plays as having assumed the office of President of the Time Lords) and K·9 to set things right.
Big Finish's version of Shada was recorded between November 12th and 14th, 2002. Russell amended the script with the help of director Nicholas Pegg; they drew upon various drafts of Shada that Adams had prepared in 1979, while also making some adjustments to account for the audio medium. An entirely new cast was brought onto the project, with the sole exception of Ward as Romana; K·9 was voiced on this occasion by Leeson. The first episode of Shada premiered on the BBC Doctor Who website on May 2nd, 2003, as part of the festivities surrounding the programme's fortieth anniversary. The six episodes were made available on a weekly basis, and each was accompanied by limited animation featuring the artwork of Lee Sullivan. A slightly extended edition of the play was then released on CD in December.
Doctor Who: The Handbook: The Fourth Doctor by David J Howe, Mark Stammers and Stephen James Walker (1992), Virgin Publishing, ISBN 0 426 20369 8.
Doctor Who: The New Audio Adventures: The Inside Story by Benjamin Cook (2003), Big Finish Productions Ltd, ISBN 1 844 35034 7.
Doctor Who: The Seventies by David J Howe, Mark Stammers and Stephen James Walker (1994), Virgin Publishing, ISBN 1 85227 444 1.
Doctor Who Magazine #267, 29th July 1998, "Archive: Shada" by Andrew Pixley, Marvel Comics UK Ltd.
Doctor Who Magazine Special Edition #9, 22nd December 2004, "One Step Beyond" by Andrew Pixley, Panini Publishing Ltd.
In-Vision #44, June 1993, "Production" edited by Justin Richards and Peter Anghelides, Cybermark Services.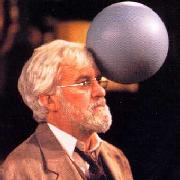 Cast
Doctor Who
Tom Baker
Romana
Lalla Ward
Voice of K·9
David Brierley
Skagra
Christopher Neame
Professor Chronotis
Denis Carey
Chris Parsons
Daniel Hill
Porter
Gerald Campion
Computer Voice
David Brierly
Clare Keightley
Victoria Burgoyne
Voice of Skagra's ship
Shirley Dixon
Voice of the Krargs
James Coombes
Professor Caldera
Derek Pollitt
Constable
John Hallett
---
Crew
Written by
Douglas Adams
Directed by
Pennant Roberts
Produced by
Graham Williams
Theme Music
Ron Grainer and
the BBC Radiophonic Workshop
Incidental Music
Dudley Simpson
Special Sound
Dick Mills
Production Assistant
Ralph Wilton
Production Unit Managers
John Nathan-Turner
Kathleen Bidmead
Director's Assistant
Olivia Bazalgette
Assistant Floor Manager
Val McCrimmon
Film Cameraman
Fintan Sheehan
Film Recordist
Ron Blight
Film Editor
Tariq Anwar
Visual Effects Designer
Dave Havard
Electronic Effects
Dave Chapman
Vision Mixers
James Gould
Sue Thorne
Videotape Editor
Rod Waldron
Studio Lighting
Mike Jefferies
Studio Sound
John Hartshorn
Costume Designer
Rupert Roxburghe-Jarvis
Make-Up Designer
Kim Burns
Senior Cameraman
Alec Wheal
Technical Manager
Tony Bate
Script Editor
Douglas Adams
Designer
Victor Meredith
---