Serial 7K:
Silver Nemesis
In the year 1638, the Doctor sent a statue called Nemesis -- made out of deadly living validium, which was once Gallifrey's last line of defense -- into orbit around the Earth. In 1988, the Nemesis statue's orbit decays and it returns to Earth, where it is pursued by three factions: the Cybermen, a Neo-Nazi named De Flores, and the mad, time-travelling Lady Peinforte, who nearly gained possession of the statue in 1738 and who knows the darkest secrets of the Doctor's past.
In early 1987, Doctor Who script editor Andrew Cartmel made it known across the BBC that he was actively recruiting new writers to the programme. Amongst those who kept an eye out for writers who might be suitable for Doctor Who was his colleague Caroline Oulton; having steered Ben Aaronovitch in Cartmel's direction (eventually resulting in Remembrance Of The Daleks), she provided the same advice to Kevin Clarke. Clarke had been invited to participate in the BBC writer's training course on the basis of a stage play he had also directed, and had been commissioned to write an episode of Wish Me Luck.
Clarke was not a fan of science-fiction, and only reluctantly met with Cartmel in March. Nothing came of this discussion, but when Clarke had little success securing work elsewhere, he made contact with Cartmel again in September. His original idea was a standard Doctor Who adventure, whereas the script editor was eager for his writers to blaze new territory. However, Clarke impressed Cartmel enough that, later the same month, he was offered a three-part adventure. This would be made entirely on location, and would serve as a celebration of Doctor Who's twenty-fifth anniversary on November 23rd, 1988.
Kevin Clarke wanted to reveal that the Doctor was God, but John Nathan-Turner balked at the religious connotations
At the time, Cartmel was working on ideas to reintroduce an element of mystery into Doctor Who; this gibed with Clarke's interest in making the question of the Doctor's identity a key point of his serial. At one point, Clarke wanted to reveal that the Doctor was God -- or, at least, a god-like figure who walked amongst mortals and possessed tremendous powers, but sometimes let events run away from him. However, producer John Nathan-Turner balked at introducing such religious connotations into the series. Clarke also devised the concept of a meteor with a baleful effect on the Earth's history; with Cartmel's input, this developed into a weapon-bearing silver figure named Nemesis, after the Greek goddess of retribution. It was Nathan-Turner who added the final key element to Clarke's tale, when he observed that the obvious monsters to include in a silver anniversary adventure were the silver giants themselves: the Cybermen. For his part, Clarke had hoped to use the Daleks, but these had already been earmarked for Aaronovitch's serial.
The first episode of Clarke's adventure was commissioned on November 17th as "The Harbinger". The writer incorporated several of his own interests, including jazz music and Jacobean drama (Clarke having been a student of the history of the English theatre). The latter inspired Lady Peinforte, whose name came from the seventeen-century torture peine forte et dure (literally "long and hard trauma") in which increasingly heavy weights were placed on the body. The Nemesis statue had in part drawn upon Adolf Hitler's obsession with the Spear of Destiny, the lance which the Bible describes as having pierced the side of the crucified Jesus, and which was now reputed to be a relic bestowing great powers upon its bearer. This suggested the inclusion of the Nazi faction in "The Harbinger", while De Flores' name was a reference to a murderous servant in 1622 tragedy The Changeling by Thomas Middleton and William Rowley.
The formal commission for episodes two and three on January 20th, 1988 still described the serial as "The Harbinger", but it was around this time that it was retitled "Nemesis". Late changes saw the living element "makarianite" renamed "validium", as well a the introduction of Ace's ghetto blaster, which took the place of the TARDIS scanner and eliminated the need for any studio recording. The American tourist was conceived as the male Milton P Remington, and Nathan-Turner hoped to interest Larry Hagman, who starred as tycoon JR Ewing in the American soap opera Dallas; Nathan-Turner had been put in touch with Hagman's representatives by Kate O'Mara, who played the Rani. When this didn't pan out, the role was rewritten as the female Miss Hackensack, and offered to Tony Award-winning actress Dolores Gray. Gray agreed to appear in Doctor Who, but objected to the character's name.
John Nathan-Turner hoped that a cameo role in Doctor Who might appeal to Prince Edward, the Earl of Wessex
Another individual whom Nathan-Turner hoped to attract to "Nemesis" was none other than Prince Edward, the Earl of Wessex and third son of Queen Elizabeth. Edward was a fan of the entertainment industry and was working as a production assistant for Andrew Lloyd Webber; Nathan-Turner hoped that a cameo role in Doctor Who might appeal to him, especially given the Windsor Castle setting of "Nemesis". However, Edward's duties with Webber's company precluded his involvement in the serial, and he was replaced in the script by his mother, who would be portrayed by an imitator. Nathan-Turner was also disappointed to learn that his request to film at Windsor Castle was denied, as permission to do so was only granted to documentary projects. Yet another frustration for the producer came when his proposal for additional funding for "Nemesis", in view of its celebratory status, was rejected by BBC1 Controller Jonathan Powell.
By the middle of May, Clarke's adventure bore the expanded title Silver Nemesis. It would be made as Serial 7K, with director Chris Clough handling it alongside the studio-only The Happiness Patrol, much as he had helmed the tandem of Delta And The Bannermen and Dragonfire the year before. Cast as De Flores was Anton Diffring. The German film star found the scripts confusing, but took the role because it meant he could watch coverage of the Wimbledon tennis tournament, which was unavailable where he lived in the south of France.
Pre-production on Silver Nemesis was complicated when the discovery of asbestos at BBC Television Centre forced the rearrangement of the recording dates for the preceding story, The Greatest Show In The Galaxy. As a result, neither Sylvester McCoy nor Sophie Aldred was available for rehearsals for Serial 7K. This was one of several factors which helped to set Clough and his team badly behind at their first location, Greenwich Gas Works in London. Filming there took place from June 22nd to 24th for material at the Nemesis statue's landing site and in the hangar. The slow progress played havoc with the schedule, causing some shots to be abandoned, while others were rewritten on the spot. For instance, although the extras playing the Cybermen's servitors (referred to as the Walkmen) were unavailable on the 24th, Clough was left with no choice but to record some scenes in which they were intended to appear. For the sequence in which the policemen were gassed, visual effects assistant Mike Tucker suggested that the Cybermats (not seen since 1975's Revenge Of The Cybermen) could be used. He went as far as building a new Cybermat prop, but Cartmel disliked the creatures and the idea was dropped.
For the sequence in which the policemen were gassed, Mike Tucker suggested that the Cybermats could be used
Standing in for Windsor Castle was Arundel Castle in Arundel, West Sussex, where production resumed from June 26th to 29th. On the 27th, a number of familiar faces returned to Doctor Who to play some of the tourists. This was intended as a salute to Nathan-Turner: the producer believed that he would be leaving Doctor Who at the end of the season, and at this point Silver Nemesis was planned to be its final story. The lone actor in the group was Nicholas Courtney, who had played Brigadier Lethbridge-Stewart since the Sixties; this was his first Doctor Who appearance since The Five Doctors a half-decade earlier. Others in the crowd included directors Andrew Morgan, Peter Moffatt and Fiona Cumming (with her husband, production manager Ian Fraser), writer Graeme Curry, and production unit manager Kathleen Bidmead. Anthony Ainley (the Master) and writer Stephen Wyatt had hoped to appear, but were ultimately unable to participate. Also appearing was Clarke himself; in other scenes, he played a pedestrian while Lady Peinforte and Richard wandered the streets of Windsor, and a motorist who passed by the hitchhiking Peinforte.
Cast and crew remained in Arundel on June 30th to film various street scenes, including all those involving Mrs Remington (as Miss Hackensack had now been renamed). Early in the day, Dolores Gray was badly upset when she discovered that she had left behind a bag containing expensive jewellery on the street where she had been collected. Happily, the bag and jewels were found and couriered to her at Arundel. On July 1st, material in Lady Peinforte's garden and study, as well as the tea room, was taped at St Mary's House and Gardens in Bramber, West Sussex. The next day, another West Sussex location was a private residence called Casa Del Mar in Goring-by-Sea, which served as De Flores' South American retreat.
Finally, on July 5th, Black Jack's Mill Restaurant in Harefield, Middlesex provided the garden where the Doctor and Ace listen to the jazz concert, as well as the riverbank into which they dive to make their escape. Clarke was delighted that Courtney Pine had agreed to appear in Silver Nemesis, as he was an admirer of the musician's work. Indeed, he had written these scenes with Pine in mind, in that hope that he might get the chance to meet him. As it happened, Pine -- who had risen to prominence with his 1986 debut album Journey To The Urge Within -- was a fan of Doctor Who, and convinced his bandmates to participate.
In a deleted scene, Ace passed by an 18th-century portrait of herself from a future adventure
In part because of the limited rehearsals, the original edit of Silver Nemesis proved to be much too long. Various elements were lost or truncated, most notably a subplot in which Karl appears to betray De Flores to the Cybermen, who plan to convert both men. As written, De Flores' attempt to get away by using gold dust was foiled by this ruse, and Karl later freed him once the Cybermen were lulled into a false sense of security and had left them almost unguarded. All that survived of this was the gold dust escape (now successful) and some brief glimpses of De Flores wearing the Cyber-headphones. Another omission was a Windsor Castle scene in which Ace passed by a portrait of herself (originally, a statue) which she did not recognise; this was painted by the design team in the style of Thomas Gainsborough, implying that an 18th-century adventure awaited in her future.
As it transpired, Silver Nemesis was not the final story of Season Twenty-Five. Nathan-Turner was firm that part one should be broadcast on November 23rd, but a four-week delay to the start of the season meant that The Greatest Show In The Galaxy would now follow it in transmission order. Unusually, episodes two and three aired in New Zealand on November 25th, as part of a screening of the entire adventure. This marked just the second occasion (after The Five Doctors) on which a Doctor Who episode had its premiere broadcast outside the UK. Meanwhile, Silver Nemesis proved to be Kevin Clarke's only Doctor Who serial. He continued to work in television, with credits including The Bill, The Last Detective and Casualty. His novelisation of Silver Nemesis was published by Target Books in 1989.
Doctor Who: The Handbook: The Seventh Doctor by David J Howe and Stephen James Walker (1998), Virgin Publishing, ISBN 0 426 20527 8.
Doctor Who: The Eighties by David J Howe, Mark Stammers and Stephen James Walker (1996), Virgin Publishing, ISBN 1 85227 680 0.
Doctor Who Magazine #244, "Archive: Silver Nemesis" by Andrew Pixley, Marvel Comics UK Ltd.
Doctor Who Magazine Special Edition #10, 13th April 2005, "Doctorin' The Tardis" by Andrew Pixley, Panini Publishing Ltd.
In-Vision #98, September 2001, "Production" edited by Anthony Brown, Cybermark Services.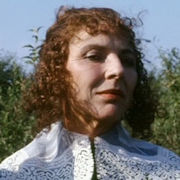 Original Transmission
Episode 1
Date
23rd Nov 1988
Time
7.35pm
Duration
24'31"
Viewers

(more)

6.1m (76th)
Appreciation
71%
Episode 2
Date
30th Nov 1988
Time
7.36pm
Duration
24'12"
Viewers

(more)

5.2m (94th)
Appreciation
70%
Episode 3
Date
7th Dec 1988
Time
7.35pm
Duration
24'36"
Viewers

(more)

5.2m (98th)
Appreciation
70%
---
Cast
The Doctor
Sylvester McCoy
Ace
Sophie Aldred
De Flores
Anton Diffring
Lady Peinforte
Fiona Walker
Richard
Gerard Murphy
Mathematician
Leslie French
Karl
Metin Yenal
Security Guard
Martyn Read
Cyber Leader
David Banks
Jazz Quartet
Courtney Pine and
Adrian Reid
Ernest Mothle
Frank Tontoh
Cyber Lieutenant
Mark Hardy
Skinheads
Chris Chering
Symond Lawes
Cyberman
Brian Orrell
Mrs Remington
Dolores Gray
---
Crew
Written by
Kevin Clarke
Directed by
Chris Clough
Produced by
John Nathan-Turner
Stunt Arrangers
Paul Heasman
Nick Gillard
Theme Music composed by
Ron Grainer
Theme Arrangement / Incidental Music
Keff McCulloch
Special Sound
Dick Mills
Production Manager
Gary Downie
Production Associate
June Collins
Production Assistant
Jane Wellesley
Assistant Floor Managers
Lynn Grant
Jeremy Fry
Visual Effects Designer
Perry Brahan
Video Effects
Dave Chapman
Paintbox Artist
Jim McCarthy
Engineering Manager
Brian Jones
OB Cameramen
Barry Chaston
Alan Jessop
Film Cameraman
William Dudman
Video-tape Editor
Hugh Parson
Vision Mixer
Barbara Gainsley
Properties Buyer
John Charles
Lighting
Ian Dow
Sound
John Nottage
Trevor Webster
Scott Talbott
Costume Designer
Richard Croft
Make-up Designer
Dorka Nieradzik
Script Editor
Andrew Cartmel
Graphic Designer
Oliver Elmes
Computer Animation
CAL Video
Designer
John Asbridge
---
Working Titles
The Harbinger
Nemesis