Serial DDD:
Inferno
Project Inferno is designed to drill down through the Earth's core, where it will release a powerful new energy source called Stahlman's Gas, named after the project's director. But the Doctor realises that unleashing Stahlman's Gas will have horrible consequences for the planet, and indeed his fears are confirmed when a substance oozing up from the drill shaft begins mutating men into bestial Primords. Before the Doctor can do anything to stop Stahlman, however, a power surge in the TARDIS console sends him to a hostile parallel universe where Project Inferno is nearing completion.
The story originally intended to cap off Doctor Who's seventh season was "The Mists Of Madness" from Brian Wright, which was commissioned by script editor Terrance Dicks on February 17th, 1969. Some months later, however, Wright accepted an academic writing post in Bristol, leaving him no time to complete his Doctor Who assignment. Season Seven's final slot was consequently still empty when Barry Letts became the programme's producer in October.
Around this time, Dicks considered two storylines as prospective season finales. One was "The Shadow People" by husband-and-wife team Charlotte and Dennis Plimmer; the Plimmers submitted this to the Doctor Who production office on November 10th. Shortly thereafter, however, "The Shadow People" was abandoned following a pay dispute between the Plimmers and the BBC. This left the way open for Dicks' other option, "The Mo-Hole Project" by Don Houghton.
Don Houghton was inspired by a plan to drill through the boundary between Earth's mantle and crust
Houghton had been a script editor on the soap opera Crossroads when Dicks had written for the programme, and had also worked with Letts on Emergency Ward 10. For Doctor Who, Houghton found inspiration in a scientific article he had read about five years earlier, concerning an American proposal to drill more than five kilometres through the Earth's mantle in the Pacific Ocean to the Mohorovicic discontinuity, the boundary between the planet's mantle and its crust. Since Houghton's story would have to carry seven episodes, Letts and Dicks suggested a subplot involving the Doctor being cast into a parallel universe. A storyline for "The Mo-Hole Project" -- taking its name from the American mission -- was requested on November 27th.
The title of Serial DDD had become "Operation: Mole-Bore" by the time Houghton delivered it in early December, and simply "The Mole-Bore" around the time full scripts were commissioned on January 9th, 1970 (although Houghton had already started writing them by this time). A major change requested by Letts and Dicks was the addition of some sort of monster to the proceedings, resulting in the inclusion of the Primords (initially spelt "Primeords"). As well, Sir Keith Mulvaney become Sir Keith Gold (after the surname Rose was also considered), while Private Peters' last name was changed to Wyatt. Houghton was also asked to introduce a type of alien karate for the Doctor to use in hand-to-hand combat; this was originally "Feltian" karate before being renamed "Venusian" karate.
The director assigned to "The Mole-Bore" was Douglas Camfield, whose last Doctor Who work had been on The Invasion a year earlier. It was Camfield's decision to have the Primords appear as werewolves rather than ape-creatures, as Letts had conceived them. In the role of Petra Williams, Camfield cast his wife, Sheila Dunn, after Hammer horror actress Kate O'Mara proved unavailable.
Camfield also hired John Levene to play a UNIT sergeant who had gone unnamed in Houghton's scripts. Levene had played UNIT Corporal Benton in The Invasion and so it was decided that this should be the same character, having been promoted between appearances. Levene was contracted on February 23rd, and continuity was further maintained through the character's last-minute inclusion in The Ambassadors Of Death, the previous serial in production. Around the same time, Serial DDD was retitled again, this time to "Project Inferno".
Concerned that Doctor Who would be cancelled, Barry Letts and Terrance Dicks had both been pursuing replacement projects
In late February, as "Project Inferno" neared the start of filming, the production office was informed by Head of Serials Ronnie Marsh that the new format for Doctor Who engineered by Letts' predecessors, Peter Bryant and Derrick Sherwin, had been successful enough to guarantee the show an eighth season. Letts and Dicks had been sufficiently concerned about the possibility of cancellation that each had been pursuing replacement projects -- entitled Snowy White and Better Late, respectively. Jon Pertwee's services were secured for another twenty-five episodes on March 9th, with Nicholas Courtney committing to the new season on April 8th.
However, Letts was not happy with the Liz Shaw character, feeling she was too sophisticated to serve as nothing more than the Doctor's sidekick. The decision was therefore made to replace Liz with a new companion for Season Eight; as it transpired, Caroline John was now pregnant and likely would not have been available for the eighth recording block anyway.
Meanwhile, location filming for "Project Inferno" had begun on March 31st. The lone venue used for the serial was Berry Wiggins & Co, an oil refinery situated near Strood in Kent which served as the Inferno drill site in both the regular and parallel universes (referred to as "Warp I" and "Warp II" in Houghton's scripts). Work continued until April 3rd. On this last day, an accident occurred when Pertwee, driving Bessie, hit stuntman Alan Chuntz while recording the Warp II scene where the Doctor tries to avoid the parallel-world soldiers. Despite needing eighteen stitches, Chuntz toughed it out and returned to work in order to lift Pertwee's spirits. Nonetheless, the delay meant that some episode one scenes -- of Benton and other UNIT troops searching for Slocum, and of the Primord murdering a UNIT soldier named Collins -- had to be abandoned.
Three days were then spent at the Ealing Television Film Studios beginning on April 6th. Of particular concern during these sessions were the Doctor's journey between universes (through what the scripts called the "Nightmare Warp") as well as various drill head sequences, including the transformations of both Platoon Under Leader Benton and Professor Stahlman into Primords. Around this time, the serial's title was truncated to simply Inferno.
Barry Letts experimented with the recording schedule, with two episodes taped over two consecutive days on a biweekly basis
As he had done to a more limited extent on The Silurians earlier in the season, Letts decided to experiment with the recording schedule for Inferno. Normally, there was one recording day for Doctor Who each week, during which one episode would be taped. However, Letts thought it would be more efficient to record two episodes over two consecutive days on a biweekly basis. This way, sets could be left up overnight, reducing the wear and tear which came from having them taken down and set back up every week. As such, Inferno would be made in four distinct recording sessions rather than seven.
The first such session covered Thursday, April 23rd and Friday the 24th and was devoted to episodes one and two. However, because so much of these installments had been completed on film, Camfield elected to use the first day entirely for camera rehearsals, confining recording only to the Friday. Unfortunately, things did not go well on this day. Pertwee would not follow Camfield's directions and when the star argued with production assistant Chris D'Oyly John, an irate Camfield descended from the production gallery, forcing Dunn to intervene and persuade Pertwee to comply.
Things would come to a head during rehearsals on episode three at the start of the following week. By this time, John was also unhappy because Courtney had convinced Camfield and Letts that it should be the Brigade Leader who interrogates the Doctor in part three rather than Section Leader Shaw. As tensions mounted on the 27th, Camfield collapsed during rehearsals, forcing D'Oyly John to summon Letts. Dunn revealed that her husband was suffering from a heart murmur, and it was agreed that Camfield should be removed from Inferno to safeguard his health. Letts' first inclination was to hire a new director to finish the story but, because Camfield had already completed much of the planning for the final five episodes, Letts decided to take over the story himself. He had previously helmed The Enemy Of The World two years earlier.
With Letts now in charge, recording resumed on May 7th and 8th, which were again a Thursday and Friday; work on these days concentrated on episodes three and four, as well as some material from part six. Exactly two weeks later, episode five was taped alongside the remainder of the sixth installment over May 21st and 22nd. Unlike the earlier recording days, which had taken place in BBC Television Centre Studio 3, work on these dates shifted to TC6 instead. Pertwee had a rare opportunity to play a different role during this session, as he prerecorded the announcer's voice (performed in imitation of Nazi propagandist William Joyce) heard over the Brigade Leader's radio. Cast and crew then returned to TC3 for the final episode, which was taped on Friday, May 29th, completing both the serial and the recording block.
A scene where Jon Pertwee provided the voice of the radio announcer was removed due to concerns that he was too recognisable
In post-production, Letts became concerned that Pertwee's voice was too recognisable as the radio announcer, and removed this segment from episode five; nonetheless, it would be retained on the prints sold internationally. The broadcast of Inferno part seven on June 20th brought Doctor Who's seventh season to a close.
This also marked the end of John's regular involvement in the programme and the start of a lengthy hiatus in her acting career while she raised her family with husband Geoffrey Beevers. John returned to the profession in the early Eighties with an appearance in the Letts-produced version of The Hound Of The Baskervilles, starring Fourth Doctor Tom Baker as Sherlock Holmes. She also reprised her role as Liz on several occasions -- on TV in both The Five Doctors and Dimensions In Time, and in the PROBE direct-to-video series. She made her debut with Big Finish Productions playing Madam Salvador in the Seventh Doctor audio drama Dust Breeding, before making several appearances as Liz for the company in their Companion Chronicles range, beginning with The Blue Tooth. John continued to appear in a variety of television and movie projects, such as the feature film Love Actually, prior to her death from cancer on June 5th, 2012.
Doctor Who: The Handbook: The Third Doctor by David J Howe and Stephen James Walker (1996), Virgin Publishing, ISBN 0 426 20486 7.
Doctor Who: The Seventies by David J Howe, Mark Stammers and Stephen James Walker (1994), Virgin Publishing, ISBN 1 85227 444 1.
Doctor Who Magazine #305, 27th June 2001, "Archive: Inferno" by Andrew Pixley, Panini Publishing Ltd.
Doctor Who Magazine Special Edition #2, 5th September 2002, "Instant Karma" by Andrew Pixley, Panini Publishing Ltd.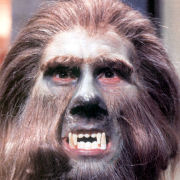 Original Transmission
Episode 1
Date
9th May 1970
Time
5.15pm
Duration
23'21"
Viewers

(more)

5.7m (72nd)
Appreciation
61%
Episode 2
Date
16th May 1970
Time
5.16pm
Duration
22'04"
Viewers

(more)

5.9m (66th)
Appreciation
61%
Episode 3
Date
23rd May 1970
Time
5.16pm
Duration
24'34"
Viewers

(more)

4.8m (85th)
Appreciation
60%
Episode 4
Date
30th May 1970
Time
5.16pm
Duration
24'57"
Viewers

(more)

6.0m (54th)
Appreciation
60%
Episode 5
Date
6th Jun 1970
Time
5.16pm
Duration
23'42"
Viewers

(more)

5.4m (54th)
Episode 6
Date
13th Jun 1970
Time
5.26pm
Duration
23'32"
Viewers

(more)

5.7m (73rd)
Appreciation
58%
Episode 7
Date
20th Jun 1970
Time
5.15pm
Duration
24'33"
Viewers

(more)

5.5m (79th)
Appreciation
60%
---
Cast
Doctor Who
Jon Pertwee
Brigadier Lethbridge Stewart
Nicholas Courtney
Liz Shaw
Caroline John
Professor Stahlman
Olaf Pooley
Sir Keith Gold
Christopher Benjamin
Greg Sutton
Derek Newark
Petra Williams
Sheila Dunn
Sergeant Benton
John Levene
Private Latimer
David Simeon
Private Wyatt
Derek Ware
Harry Slocum
Walter Randall
Bromley
Ian Fairbairn
RSF Sentry
Roy Scammell
Patterson
Keith James
Primords
Dave Carter
Pat Gorman
Philip Ryan
Peter Thompson
Walter Henry
---
Crew
Written by
Don Houghton
Directed by
Douglas Camfield
Barry Letts (episodes 3-7, uncredited)
Produced by
Barry Letts
Action by
HAVOC
Title Music by
Ron Grainer and
BBC Radiophonic Workshop
Visual Effects by
Len Hutton
Costumes
Christine Rawlins
Make-Up
Marion Richards
Film Cameraman
Fred Hamilton
Film Sound
Graham Hare
Film Editor
Martyn Day
Studio Lighting
John Green
Sound
John Staple
Special Sound
Brian Hodgson and
BBC Radiophonic Workshop
Script Editor
Terrance Dicks
Designer
Jeremy Davies
---
Working Titles
The Mo-Hole Project
Operation: Mole-Bore
The Mole-Bore
Project Inferno