Torchwood Episode 1:
Everything Changes
A serial killer is on the loose in Cardiff. At the scene of one of the stabbings, PC Gwen Cooper is shocked as she witnesses one of the victims being brought briefly back to life by a mysterious group of investigators known only as Torchwood. Becoming obsessed with Torchwood and its leader, Captain Jack Harkness, Gwen finds herself spiralling into a world of terrifying monsters and alien artefacts which may change her life forever.
When it was announced in September 2003 that Doctor Who would be returning to British airwaves, part of the BBC's internal strategy was to position the show as the forerunner of a renewed emphasis on drama production by BBC Wales. The primary studio facility was situated in Newport, most location filming took place in and around Cardiff, and an effort was made to cast guest artistes from the region; it was no coincidence that executive producer and head writer Russell T Davies was himself a Welshman, although he now made his home in Manchester. Nonetheless, Davies was conscious that Doctor Who should not appear too Welsh, with aliens abruptly targetting Cardiff as a regular site for their schemes and invasions; in the new Doctor Who series' first season, only two episodes -- The Unquiet Dead and Boom Town -- were actually set in Wales.
However, the resounding success of Doctor Who gave the BBC impetus to seek additional output from Davies and his team. For some time, Davies had been contemplating a drama which could represent something of an adult counterpoint to the family-friendly perspective of Doctor Who: a moodier, more visceral take on the concept of alien activity on modern-day Earth. When he was approached about developing a Doctor Who spin-off, Davies seized upon this idea. Not only would it give his office the chance to tackle more mature material, but he also saw this as an opportunity to feature Wales more prominently on television.
Russell T Davies had been contemplating an adult counterpoint to the family-friendly perspective of Doctor Who
At this stage, Davies had already begun seeding references to an organisation called the Torchwood Institute in some of the stories for Doctor Who's 2006 season. This had first been obliquely mentioned in Bad Wolf, and would now be established as a crucial element of Army Of Ghosts / Doomsday, the second season finale. Now Davies decided that Torchwood would make an excellent vehicle on which to pin his spin-off concept. The name "Torchwood", an anagram of "Doctor Who", had actually begun life as a way to disguise footage from the series prior to broadcast. On October 17th, 2005, it was announced that Torchwood would debut the following year on BBC3, the Corporation's flagship digital channel.
As with Doctor Who, it was decided that Davies would serve as an executive producer on Torchwood alongside Julie Gardner, Head of Drama for BBC Wales. Unlike Doctor Who, however, Davies would largely be assigning the scripting duties to others, although he would assume these responsibilities for the debut episode. In further refining his notions for the new series, Davies drew upon the rift in time and space running through Cardiff, which had been created for The Unquiet Dead and had reappeared in his own Boom Town, as a key element of the scenario.
Torchwood also gave Davies the mechanism by which to bring the character of Captain Jack Harkness, played by John Barrowman, back to television. Barrowman, born in Scotland but raised in Illinois, had enjoyed numerous appearances in West End musicals, earning a 1998 nomination for Best Actor in a Musical for The Fix. In the United States, he had starred in the nighttime soap operas Central Park West and Titans. He had played Captain Jack in Doctor Who for five episodes, beginning with The Empty Child and ending with The Parting Of The Ways; since then, he had been seen singing in the infamous "Springtime For Hitler" sequence in the movie remake of Mel Brooks' The Producers. Jack would now be the main protagonist in Torchwood, with Davies drawing upon his death and resurrection in The Parting Of The Ways to add darker shades to Jack's characterisation.
The other lead role, intended to be more of an everyman character to provide the audience's point of view, was Gwen Cooper. Cast in this role was Eve Myles, with whom Davies had worked on The Unquiet Dead, for which she played the ill-fated maid Gwyneth. Myles was Welsh, and had previously starred in Belonging.
Russell T Davies decided to wrongfoot his audience by appearing to cast a sixth regular, Indira Varma, as Suzie Costello
Over the ensuing months, Davies filled out the rest of the Torchwood main cast. He again looked to his Doctor Who experiences in casting Naoko Mori, presumably reprising her Aliens Of London role as Toshiko Sato. Mori had appeared on a recurring basis in Absolutely Fabulous; her other credits included TV shows such as Spooks and Doctors, as well as feature films including Topsy-Turvy and Spice World. Burn Gorman, chosen to play Dr Owen Harper, was best known for his work on Bleak House; he had also acted in Dalziel And Pascoe and The Inspector Lynley Mysteries, amongst others. Ianto Jones would be portrayed by another Welshman, Gareth David-Lloyd, who had been seen in programmes including Casualty and The Bill. Finally, the recurring role of Gwen's boyfriend, Rhys Williams, went to Kai Owen, who also numbered Casualty and Rocket Man amongst his credits.
Davies also decided to wrongfoot his audience by appearing to cast a sixth Torchwood regular, Indira Varma, as Suzie Costello. Varma had earned credits on such programmes as Rome, The Quatermass Experiment and The Canterbury Tales, as well as the Bollywood production Bride & Prejudice. Suzie was actively promoted as another prominent member of the Torchwood team, but Davies planned to shock his audience by killing her off in the series' very first episode, at this point called "Flotsam And Jetsam".
Production on Torchwood was originally scheduled to begin in January 2006. James Hawes, who had directed several Doctor Who episodes including The Empty Child / The Doctor Dances and The Christmas Invasion, was booked to produce the series. However, the Torchwood timeframe was subsequently bumped back to a May startdate, forcing Hawes to abandon the programme due to other commitments. Replacing him was Richard Stokes, who had previously been an executive producer on series including The Inspector Lynley Mysteries and Holby City. Stokes had been a candidate to produce Doctor Who in 2004.
It was planned that Torchwood would share many of the same crew and facilities as Doctor Who, including the brand-new Upper Boat studio space in southern Wales. The primary standing set for Torchwood, the headquarters dubbed the Torchwood Hub, was given pride of place in the studios, erected immediately adjacent to the TARDIS set for Doctor Who.
The Torchwood Hub was erected immediately adjacent to the TARDIS set at the brand-new Upper Boat studios
Work on "Flotsam And Jetsam" began on May 1st, 2006. It was paired with the second episode, Day One, as part of the first production block, directed by Brian Kelly. Kelly had also helmed installments of Sea Of Souls, Monarch Of The Glen and Teachers.
Promotion of Torchwood began in earnest on October 1st, when the initial teaser trailer premiered on BBC television; a full thirty-second trailer was then broadcast from October 7th. The official Torchwood website went live on October 12th, by which time it was known that the first story was now titled Everything Changes. This episode received its debut screening at the Torchwood press launch on October 18th.
Although some consideration was given to broadcasting Everything Changes simultaneously on both BBC1 and BBC3, in the event it was decided to reserve it exclusively for BBC3 viewers on October 22nd (although the episode would enjoy a terrestrial transmission on BBC2 later on that week). However, Everything Changes would now be immediately followed by Day One, creating a 100-minute block of Torchwood programming. And indeed, the new series lived up to the success of its parent show, securing an audience of 2.5 million viewers -- the largest ever for non-sport programming on digital cable in the UK. The phenomenal popularity of Doctor Who appeared to have embraced Torchwood as well...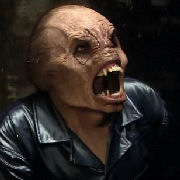 Original Transmission

| | |
| --- | --- |
| | |
| Date | 22nd Oct 2006 |
| Time | 9.00pm |
| Duration | 51'07" |
| · BBC3 | 2.5m |
| · BBC2 | 3.0m |
| Appreciation | 82% |
---
Cast
Captain Jack Harkness
John Barrowman
Gwen Cooper
Eve Myles
Owen Harper
Burn Gorman
Toshiko Sato
Naoko Mori
Ianto Jones
Gareth David-Lloyd
Rhys Williams
Kai Owen
Suzie Costello
Indira Varma
Young Cop
Guy Lewis
PC Andy
Tom Price
SOCO
Jason May
Body
Rhys Swinburn
Yvonne
Olwen Medi
DI Jacobs
Gwyn Vaughan-Jones
Officer
Dion Davies
Hospital Porter
Jâms Thomas
Weevil
Paul Kasey
Security Guard
Mark Heal
Pizza Lad
Gary Sheppeard
Man
Gwilym Havard Davies
Woman
Cathryn Davis
---
Crew
Written by
Russell T Davies
Directed by
Brian Kelly
Produced by
Richard Stokes
Created by
Russell T Davies
Co-Producer
Chris Chibnall
1st Assistant Director
Peter Bennett
2nd Assistant Director
Steffan Morris
3rd Assistant Director
Lynsey Muir
Location Manager
Paul Davies
Unit Manager
Geraint Havard Jones
Production Co-ordinator
Carmelina Palumbo
Asst Prod Co-ordinator
Kate Powell
Production Secretary
Margarita Felices
Script Secretary
Helen Pugsley
Contracts Assistant
Kath Blackman
Continuity
Llinos Wyn Jones
Script Editor
Brian Minchin
Camera Operator
Gareth Hughes
Camera Assistant
Mani Blaxter Paliwala
Focus Puller
Duncan Fowlie
Grip
Dai Hopkins
Boom Operator
Jeff Welch
Gaffer
Dave Fowler
Best Boy
Steve Slocombe
Stunt Co-ordinators
Garry Connery
Lee Sheward
Stunt Performers
Curtis Rivers
Jo McLaren
Chief Super Art Director
Stephen Nicholas
Supervising Art Director
Keith Dunne
Art Dep Prod Manager
Jonathan Marquand Allison
Art Dep Op Manager
Adrian Anscombe
Assistant Art Director
Matthew Savage
Art Dep Co-ordinator
Matthew North
Design Assistants
Ben Austin
Al Roberts
Standby Art Director
Dafydd Shurmer
Standby Props
Brian Patrick Henry
Standby Carpenter
Will Pope
Standby Rigger
Keith Freeman
Concept Artists
Ian Bunting
Peter McKinstry
Designer
Julian Luxton
Property Master
Nick Thomas
Production Buyer
Ben Morris
Props Storeman
Charlie Malik
Specialist Props Maker
Mark Cordory
Props Maker
Penny Howarth
Construction Manager
Matthew Hywel-Davies
Construction Chargehand
Scott Fisher
Graphics
BBC Wales Graphic Design
Costume Supervisor
Debra Haggett
Costume Assistants
Bobby Peach
Sam Benbow
Make-Up Supervisor
Claire Pritchard
Make-Up Artists
Sarah Astley-Hughes
Kate Roberts
Casting Associate
Andy Brierley
Assistant Editor
Matt Mullins
Post Prod Supervisors
Helen Vallis
Chris Blatchford
Post Prod Co-ordinator
Marie Brown
On Line Editor
Matthew Clarke
Colourist
Jamie Wilkinson
Vis Effects Co-ordinator
Kim Phelan
3D Artists
Nicolas Hernandez
Jean-Yves Audouard
Jean-Claude Deguara
Neil Roche
2D Artists
Simon Holden
Joe Courtis
Digital Matte Painter
Alex Fort
Dubbing Mixer
Tim Ricketts
Supervising Sound Editor
Doug Sinclair
Sound Editor
Paul McFadden
Sound FX Editor
Howard Eaves
Senior Prod Accountant
Endaf Emyr Williams
Casting Director
Andy Pryor CDG
Production Accountant
Ceri Tothill
Sound Recordist
Jeff Matthews
Costume Designer
Ray Holman
Make-Up Designer
Marie Doris
Music
Murray Gold
Visual Effects
The Mill
Visual Effects Producers
Will Cohen
Marie Jones
Visual FX Supervisor
Dave Houghton
On-Set Vis FX Supervisor
Barney Curnow
Special Effects
Any Effects
Prosthetics
Neill Gorton &
Millennium Effects
Editor
William Webb
Production Designer
Edward Thomas
Director of Photography
Mark Waters
Associate Producer
Marcus Prince
Production Executive
Julie Scott
Assistant Producer
Sophie Fante
Executive Producers
Russell T Davies
Julie Gardner
---
Working Titles
Flotsam And Jetsam