The Sarah Jane Adventures Episodes 8 & 9:
Whatever Happened To Sarah Jane?
Maria wakes up one morning to discover, much to her horror, that she is the only one who remembers Sarah Jane Smith. Clyde has never heard of her; Luke is nowhere to be found; and a woman named Andrea Yates now lives in Sarah Jane's house. Maria becomes convinced that Andrea has something to do with her vanished friend. But as she begins to uncover a tragedy in the distant past that involves both women, will Maria become the next person to be erased from history?
Having completed Revenge Of The Slitheen, the initial story for the first season of The Sarah Jane Adventures, Gareth Roberts was asked by showrunner Russell T Davies to write a second adventure which could be structured to give star Elisabeth Sladen some time off in the middle of the production schedule. In addition to its limited use of Sarah Jane Smith, Davies also indicated that Roberts' tale should bring back the Graske, a monster developed by Roberts for his 2005 interactive Doctor Who game Attack Of The Graske. There the Graske was depicted as an alien who was kidnapping humans and replacing them with duplicates.
Roberts was keen to write a story with more emotional heft than his prior contributions to The Sarah Jane Adventures, and seized on an earlier idea he had devised in which time is changed such that Sarah Jane now died in childhood. This became Whatever Happened To Sarah Jane?, a title inspired by the 1962 Bette Davis/Joan Crawford thriller What Ever Happened To Baby Jane?. The story would be made on its own as Block Two of the season's production schedule, although it was planned that it would be broadcast between Warriors Of Kudlak and The Lost Boy, the two serials of Block Three.
In 1994, Jane Asher played the Doctor's granddaughter Susan in a radio satire
Directing Whatever Happened To Sarah Jane? would be Graeme Harper, a veteran of Doctor Who whose connection with the programme dated back to the Sixties. Most recently, he had helmed 42 and Utopia. Amongst Harper's many other credits as a director were episodes of Star Cops, The New Statesman, The Detectives, Grange Hill, The Bill, EastEnders and Byker Grove. As the adult version of Sarah Jane's childhood friend Andrea, Harper cast Jane Asher, whose career dated back to the 1950s and included films such as The Masque Of The Red Death and Alfie, and television including Brideshead Revisited, Wish Me Luck and Crossroads. In the 1994 radio satire Whatever Happened To... Susan?, Asher had played the Doctor's granddaughter Susan Foreman, the role originated in the first season of Doctor Who by Carole Ann Ford. Jessica Ashworth won the role of the young Sarah Jane; her resume included appearances in The Bill and Genie In The House.
The first day of recording for Block Two was May 24th, 2007 with work on the sets for the Jackson's junk room and Sarah Jane's attic at Upper Boat. The same day, the news broadcasts were taped at BBC Cymru. Filming on the 25th began at the Dinas Powys Skatepark, located within Parc Bryn-y-Don in Dinas Powys. Cast and crew then moved to Penarth, where Maria was captured by the Graske on Archer Place before Clinton Road, as usual, posed as Bannerman Road. Clinton Road remained the focus after the weekend, on May 28th and 29th. Then it was back to Upper Boat from May 30th to June 1st, for sequences in Maria's bedroom and Sarah Jane's attic. June 1st wrapped up with a night shoot on Clinton Road, where Harper's team continued to work on the 4th and 5th.
Material at Westport Pier was recorded on June 6th at Penarth Pier, while the Limbo set at Upper Boat was in use on the 7th. June 8th was a day in Cardiff, beginning at Park Place for Clyde's phonecall from Maria as well as Maria and Alan leaving the Roseborough Research Library. Then the Science Library at Cardiff University served as the Roseborough interior. Lastly, Maria's escape from the Graske took place at Cardiff Heliport. This left just some pick-up shots of Mr Smith, recorded at Upper Boat on June 14th.
The first episode of Whatever Happened To Sarah Jane? aired on CBBC on October 29th. The Sarah Jane Adventures had performed well to date on both CBBC and BBC1, but it really hit its stride the following week, when part two achieved an audience of 633,000 viewers -- the best result for the digital channel since its premiere on February 11th, 2002. However, the first season of The Sarah Jane Adventures was not through with setting records for CBBC...
Doctor Who Magazine Special Edition #23, 24th December 2009, "Episodes 1.7/1.8: Whatever Happened To Sarah Jane?" by Andrew Pixley, Panini Publishing Ltd.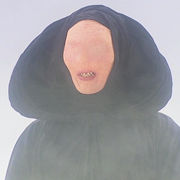 Original Transmission
Episode 1
Date
29th Oct 2007
Time
5.31pm
Duration
27'55"
· CBBC
406k
· BBC1
1.2m
Appreciation
85%
Episode 2
Date
5th Nov 2007
Time
5.33pm
Duration
28'20"
· CBBC
633k
· BBC1
1.1m
Appreciation
85%
---
Cast
Sarah Jane Smith
Elisabeth Sladen
Maria Jackson
Yasmin Paige
Luke
Tommy Knight
Alan Jackson
Joseph Millson
Chrissie Jackson
Juliet Cowan
Mr Smith
Alexander Armstrong
Clyde
Daniel Anthony
Andrea
Jane Asher
The Trickster
Paul Marc Davis
The Graske
Jimmy Vee
Young Sarah Jane
Jessica Ashworth
Young Andrea
Francesca Miller
Newsreader
Jason Mohammad
Voice of The Graske
Philip Hurd-Wood
---
Crew
Written by
Gareth Roberts
Directed by
Graeme Harper
Produced by
Matthew Bouch
Created by
Russell T Davies
1st Assistant Director
Mike O'Regan
2nd Assistant Director
Anna Evans
3rd Assistant Director
Sarah Davies
Location Manager
Jonathan Allott
Production Co-ordinator
Phillipa Cole
Continuity
Nicki Coles
Script Editor
Lindsey Alford
Focus Puller
Steve Rees
Grip
Clive Baldwin
Boom Operator
Bradley Kendrick
Gaffer
Mark Hutchings
Stunt Co-ordinator
Abbi Collins
Chief Supervising Art Director
Stephen Nicholas
Art Dept Production Manager
Jonathan Marquand Allison
Supervising Art Director
Matt North
Standby Art Director
James Morth
Standby Props
Nick Murray
Graphics
BBC Wales Graphics
Costume Supervisor
Arabella Rhodes
Casting Associate
Andy Brierley
Assistant Editor
Tim Hodges
Post Production Supervisor
Nerys Davies
Post Production Co-ordinator
Marie Brown
Colourist
Jon Everett
Sound Editor
Jeremy Childs
Dubbing Mixer
Mark Ferda
Title Music
Murray Gold
Music
Sam Watts
Casting Director
Andy Pryor CDG
Production Executive
Julie Scott
Production Accountant
Dyfed Thomas
Sound Recordist
Brian Milliken
Costume Designer
Stewart Meachem
Make Up Designer
Emma Bailey
Visual Effects
The Mill
Special Effects
Any Effects
Prosthetics
Millennium FX
Editor
Bobby Sheikh
Production Designers
Tim Dickel
Edward Thomas
Director of Photography
Rory Taylor
Production Manager
Debbi Slater
Executive Producers for BBC Wales
Phil Collinson
Russell T Davies
Julie Gardner