Serial A:
100,000 BC
(aka An Unearthly Child, The Tribe Of Gum)
Schoolteachers Ian Chesterton and Barbara Wright decide to follow a strange pupil, Susan Foreman, home one night. "Home" turns out to be a time machine -- the TARDIS -- whose outer appearance of a battered blue police box leads to a dizzyingly immense futuristic interior. The TARDIS is owned by Susan's grandfather, the Doctor, and the two are really alien wanderers in time and space. To prevent Ian and Barbara from revealing what they've discovered, the Doctor makes his temperamental machine leave 1963 England, only to land in the era of the caveman. Captured by natives, the four must escape back to the TARDIS before they are sacrificed by a tribe which is trying to regain the secret of making fire.
In 1962, Donald Wilson, Head of the BBC's Script Department, was asked by Light Entertainment Head Eric Maschwitz to commission a survey to determine whether it was feasible for the BBC to produce a science-fiction programme. Wilson asked Donald Bull and Alice Frick of the Script Department to undertake an initial survey; this was followed by a second survey conducted by Frick and colleague John Blaylock. They determined that good ideas for science-fiction series would involve either telepathy or, preferably, time travel. Frick and Blaylock cited Poul Anderson's short story collection Guardians Of Time as possibly worthy of adaptation or emulation.
In December, Sydney Newman arrived at the BBC to take over the post of Head of Drama, replacing Michael Barry. He quickly set about revolutionising the structure and methods of the Corporation. A Canadian, Newman had been a producer for the CBC when he was lured to England to fill a similar role at ABC Television. There, Newman created such programmes as Armchair Theatre, The Avengers, and the science-fiction series Pathfinders In Space and its two sequels. Newman would leave the BBC in 1967. He eventually returned to Canada to head its National Film Board before finally coming back to work in England. Newman died on October 30th, 1997.
To fill the gap in the BBC's Saturday schedule, Sydney Newman considered a show about two boys at a boarding school
In March 1963, Chief of Programmes Donald Baverstock made Newman aware of a need for a series to bridge the gap between sports showcase Grandstand and pop music programme Juke Box Jury on Saturday evenings. Newman considered a variety of ideas, including a show about two boys at a boarding school, before finally deciding on one of his favourite genres: science-fiction. He asked Wilson to develop an idea for a 52-week series, which would be made up of shorter individual serials.
On March 26th, Wilson convened a meeting with Blaylock, Frick and CE (Cecil Edwin) "Bunny" Webber, also of the Script Department. The result was an idea for a series called The Troubleshooters, about a group of three scientific consultants: a "handsome young man hero", a "handsome well-dressed heroine aged about 30" and a "maturer man, 35-40, with some 'character' twist".
Newman was not thrilled by the proposal. He particularly disagreed with the decision to avoid using a younger character, feeling that a teenager would be ideal to help embroil the other protagonists in their adventures. Newman did concur with the suggestion that the programme might involve the use of a time machine, and it was he who came up with the idea that this Ship could be bigger on the inside than on the outside. Newman also found great inspiration in the character of the "maturer man". Eschewing the suggested age, Newman developed a frail, grumpy old man called the Doctor who has stolen the time machine from his own alien people.
Newman communicated these thoughts back to Wilson, who under Newman's reorganised Drama department was now Head of Serials. It was hoped that the first episode of the new series could be ready for recording (on videotape) on July 5th at Lime Grove Studio D in western London; film sequences would be completed at the Ealing Television Film Studios the week before. The debut transmission would follow on Saturday, July 27th.
In May, BBC veteran Rex Tucker was brought in to serve as producer pending a permanent appointment. Tucker had gotten his start as a writer for children's radio programmes, later moving to children's television in the Fifties. He worked for the BBC as a writer, director and producer, with credits including a variety of classics serials. It was therefore also thought that Tucker would direct the new programme's first serial. Accounts differ as to whether it was Newman or Tucker who christened the series Doctor Who. Also joining the show around this time was young director Richard Martin, who was asked to handle some of the other early Doctor Who episodes. Webber, meanwhile, continued to work on developing the basis of the series, and around the start of the month released a first draft of Doctor Who's format guide.
The principal characters would be teenager Biddy, teachers Lola and Cliff, and the amnesiac Dr Who
In it, he suggested that each serial would be six or seven episodes long, so that there would be about eight serials over the course of the year. He recommended that each episode would end on a cliffhanger, a suggestion much liked by Newman. Webber fleshed out and finished naming the four principal characters: fifteen year-old teenager Bridget (or "Biddy"); Lola McGovern, 24 years old (the idea of making the adult female slightly older seemingly having been dropped), who "tends to be the one who gets into trouble"; Cliff, 27 or 28 years old, "strong and courageous, a gorgeous dish" and Dr Who himself, "a frail old man lost in space and time" who "is suspicious and capable of sudden malignance". It was noted that the Doctor would be amnesiac, and the others would therefore christen him "Dr Who"; he "seems to have some undefined enemy" and "is searching for something as well as fleeing from something". Webber also noted that Lola and Cliff would be teachers at Biddy's school.
Webber was very concerned about the presentation of Dr Who's time machine, insisting that it should be neither too science-fictionish -- such as a plastic bubble -- nor too fantastical. In the latter regard, he dismissed the idea of having it look like a night watchman's shelter as being simply "a version of the dear old Magic Door". Instead, he proposed that the Ship should be "an absence of visibility, a shape of nothingness", achieved by virtue of the Doctor painting the exterior with a light-resistant paint. Webber noted that the machine would be faulty, plunging the four characters haphazardly back and forth in time and space; this was another aspect much like by Newman. Webber suggested that while three of the characters left the vessel to explore their surroundings, one would always remain with the vessel in order to activate the time machine at the appointed hour (implying that the characters would not actually need to be within the Ship in order to be transported with it).
Webber noted that the first episode should mostly concern the meeting of Biddy, Lola and Cliff with Dr Who and their discovery of his time machine; he called this episode "Nothing At The End Of The Lane". As a hook for future developments, Webber emphasised the character dynamics: Dr Who disliking the others, Cliff mistrusting the Doctor, Biddy having misgivings about Lola, and Lola "admiring" Cliff. He also enumerated two "secrets of Dr Who". The first was that the Doctor had fled his future era to seek the perfect society in the past; he would therefore be very antagonistic toward scientists and inventors, and even try to stop progress. The second secret was that the authorities of the future were trying to stop Dr Who from eradicating their own time.
As an introductory adventure, CE Webber suggested shrinking the main characters to a minute size
Finally, Webber suggested that the first two stories should be short, only four episodes long, and not deal with time travel at all. As an introductory adventure, he put forward the idea of the four characters being shrunk to a minute size. He also discussed the idea of a Christmas serial, throwing out ideas involving Bethlehem, Aladdin, Merlin, Cinderella (indicating her Fairy Godmother could be Dr Who's estranged wife pursuing him through time) and even Charles Dickens' A Christmas Carol (suggesting that Jacob Marley was "Dr Who slightly tipsy")!
Newman was not happy with Webber's document, particularly disliking its portrayal of the Doctor. Newman wanted Doctor Who to have an educational bent, and therefore felt that the Doctor should be very much at ease with science and scientists. He also discarded Webber's notions about the time machine's appearance, desiring a tangible symbol for the Ship. It was at this point that Newman decided to become more actively involved in the series' development alongside Webber and Wilson. On May 13th, the decision was made to push back the start of production by four weeks, to August 2nd.
The next draft of the format guide was produced by Webber in early May, and incorporated many of Newman's concerns; notably, the section on Dr Who's "secrets" was dropped entirely. The decision was made at this stage to find a new name for Biddy, with Mandy, Sue, Gay, Jill, Janet and Jane suggested as alternatives; Wilson subsequently opted for "Sue". The time machine was described as "an old beat-up model which Dr Who stole when he escaped from his own galaxy in 5733". In discussing the first episode -- now untitled -- Webber described how Dr Who would be encountered in the fog by first Sue, and later Lola and Cliff.
The most significant change in this draft, however, was in the description of the time machine. Australian writer Anthony Coburn was a BBC staff writer brought into the Doctor Who fold by Wilson; his previous credits included episodes of Knight Errant Limited, Dr Finlay's Casebook and Maigret. It was Coburn who suggested that the Ship could have the outward appearance of a police box, an idea which had apparently come to him after spotting one while on a walk near his office.
Dr Who would have garbled memories of his involvement in a galactic war
Webber, Wilson and Newman composed another draft of the guide by May 16th. The serials were now noted as being between four and ten episodes long. Miss McGovern was no longer named "Lola", and was noted as being 23 years old. Sue was to have a crush on Cliff. Cliff and Miss McGovern were described as being history and science teachers, respectively. Dr Who was listed as 650 years old, and he would experience "flashes of garbled memory which indicate that he was involved in a galactic war". The first serial, to be written by Webber, was called "The Giants", and still used Webber's earlier "miniaturisation" concept.
During May and June, Webber continued to develop "The Giants", despite the growing misgivings of the other production personnel. Newman was concerned that the serial was "thin on incident and character" and also disliked its use of "giant" animals as antagonists. He feared this veered too closely to the "bug-eyed monsters" he wanted to avoid in Doctor Who. Wilson and Tucker were concerned that the necessary effects could not be achieved in the outdated Studio D. Finally, it was decided to drop "The Giants" altogether.
For a replacement, the production team turned to Coburn, who began to develop a serial set in the age of the caveman entitled "The Tribe Of Gum". (Coburn received a staff commission on June 14th; following his departure from the BBC for freelance work after the dissolution of the Script Department in June, his serial was recommissioned on July 3rd.) Elements of Webber's first episode were incorporated into Coburn's version, but many key facets continued to evolve. Cliff became headmaster CE Chesterton (whom Coburn, a devout Catholic, named after author and theologian GK Chesterton) while Miss Lola McGovern was specified as a domestic science teacher. Sue -- renamed Suzan and then Suzanne Foreman -- was now an alien princess from Dr Who's home planet and referred to him as her grandfather (thereby avoiding any unsavory overtones associated with an older man travelling in the company of a young girl). The Doctor availed of hypnosis to assist in his stay in 1963 London, using both smoke from special cigarettes and the light atop his time machine (at this point called a "Change and Dimensional Electronic Selector and Extender"). Indeed, at this point, the crisis which results in Dr Who kidnapping Chesterton and Miss McGovern arises precisely because the London fog diminishes the effect that his mind-controlling beacon has on them.
Hugh David turned down the lead role in Doctor Who because he wanted to avoid the publicity
Around this time, the first permanent production appointment was made to Doctor Who when another BBC veteran, Mervyn Pinfield, was named associate producer. Meanwhile, Tucker had approached actor Hugh David about taking on the lead role in Doctor Who. David, however, had been unhappy with the publicity incurred by his starring role in Knight Errant, and did not want to go through the same sort of thing again.
Toward the end of June, the final pieces of Doctor Who's production puzzle fell into place when Verity Lambert and David Whitaker were appointed as the programme's producer and story editor, respectively. Lambert had begun her career as a typist at ABC before Newman gave her a job as a production assistant on Armchair Theatre. She later went to work for American producer David Susskind before joining Newman at the BBC. Lambert was Newman's second choice for the position; director Don Taylor had earlier turned it down. Despite her relative inexperience, Newman felt that Lambert possessed the right combination of independence, intelligence and stubbornness he wanted on Doctor Who. Whitaker had gotten his start as an actor, producer and director in the theatre. He began writing in the 1950s and moved over to television when he was commissioned to adapt one of his plays for the BBC. This led to a permanent posting in Wilson's Script Department, where Whitaker worked on programmes such as the soap opera Compact.
Coburn continued to develop "The Tribe Of Gum" through June and into July. Dispensing with the Doctor's propensity for hypnosis, Coburn instead devoted more time to detailing Dr Who and Suzanne's background. He revealed that Dr Who is actually a Lord of the House of Dooclare, who rescued the young Findooclare, heir to the throne, when their planet was attacked by the Palladin hordes. They are being pursued through time and space by an unnamed enemy, and the Doctor kidnaps the two teachers -- now science master Mr Chesterton and history teacher Miss Canning -- to prevent this foe from acquiring information about them.
In the original ending, the tribe befriends the time travellers after Ian successfully makes fire
Meanwhile, Coburn had also been commissioned to write a second Doctor Who serial, entitled "The Robots" and later "The Masters Of Luxor". Despite this, neither Lambert nor Whitaker was particularly fond of "The Tribe Of Gum", and approached producer Terence Dudley about writing a replacement. Nothing came of this, however, and so work on Coburn's scripts continued. The dialogue was refined to refer to the lead character only as "The Doctor" -- a convention that would be adopted in future serials as well. Miss Canning and Suzanne became Barbara Wright and Susan, while Chesterton gained the forename Ian. The explicit details of the Doctor and Susan's background were largely removed, while the time machine became the TARDIS: Time And Relative Dimension In Space (although the plural "Dimensions" would also be used throughout much of the programme's history). In the subsequent installments, the lead caveman Gum was renamed Kal and Old Mother no longer survived the story's events. The ending was also revised to make it more action-packed, as opposed to Coburn's original version in which the tribe befriends the time travellers after Ian successfully makes fire.
In late June, auditions got under way for the leading roles; on the list for Susan was a young actress named Anneke Wills, who failed to appear after her agent forgot to inform her of the audition. Meanwhile, production delays arising from the script problems had caused considerable friction between the Doctor Who office and the Planning Department. Newman himself was forced to intervene. Finally, it was agreed that the start of production on Doctor Who would be delayed again to September 27th, when a pilot episode would be recorded. Further installments -- including the first episode, should the pilot prove unsatisfactory -- would then be recorded weekly beginning on October 18th. Part one of "The Tribe Of Gum" would air on November 9th, when Doctor Who would replace Deputy Dawg in the BBC schedules.
Because of the overhaul of the production schedule, it was realised that Tucker would not be available to direct "The Tribe Of Gum". He was instead shifted back to the second serial, with that story's original director, Waris Hussein, replacing him on the introductory adventure. Hussein, one of the BBC's most junior directors, had previously handled episodes of series such as Compact and Moonstrike. It was hoped that Hussein and Tucker would alternate serials over Doctor Who's 52 weeks.
William Hartnell had found himself typecast in straight-laced roles, and particularly gruff military types
Not finding Tucker's casting suggestions -- including an Australian actress for Susan -- helpful, Lambert and Hussein instead made their own search, conducted during July. For the key role of the Doctor, Whitaker suggested Cyril Cusack and Pinfield recommended Leslie French, but the role eventually went to William Hartnell. After trying his hand at a number of small-time jobs in his youth, Hartnell had become an actor in the mid-Twenties, starting in theatre and quickly moving to film. After enjoying playing a rich variety of characters in the early part of his career, Hartnell eventually found himself typecast in straight-laced roles -- particularly gruff military types -- in films such as The Way Ahead, as well as the television comedy series The Army Game.
To play Ian Chesterton, Lambert cast William Russell. Born Russell Enoch, he had begun acting while serving with the RAF, and subsequently moved into theatre. Enoch assumed his stage name in the mid-Fifties, and thereafter earned roles in films such as The Great Escape, in addition to playing the title role in the series The Adventures Of Sir Lancelot.
As Barbara Wright, Lambert chose Jacqueline Hill, whom she met via Hill's husband, director Alvin Rakoff, a friend of Lambert's. A former model, Hill had acted on stage, film and television, with credits in the latter medium counting such programmes as Maigret and Armchair Theatre.
Finally, after considering actresses for Susan including Jackie Lane (who was not interested in a year-long role), Lambert selected Carole Ann Ford. A former child actress, Ford had been in the movie Day Of The Triffids and television shows like Compact and Moonstrike.
On July 31st, the cast was contracted for 52 weeks. However, the BBC had the option of dropping any of them after the eighth episode, the 20th episode, and the 36th episode.
By the middle of July, Whitaker produced a new version of the format guide. In addition to using the most recent names of the companions, he also emphasised that the time machine could travel "sideways" as well as backwards and forwards in time and space, and that the characters would rely on their ingenuity rather than science-fiction technology to solve problems. Whitaker also stated that the travellers could not change history. The Doctor was now described as simply "over 60", and the reason for the Doctor and Susan being on 1963 Earth was given as Susan wanting to "go to school and create at least one complete section of experience". It was noted that the Ship was incapable of travelling into the Doctor and Susan's own future, beyond 5733.
Zenith Film Productions claimed that Doctor Who was a copy of their unmade puppet series The Time Travellers
On July 23rd, it was decided to hold back Doctor Who's premiere for another week, until November 16th. Also around this time, the BBC was faced with potential legal action from Zenith Film Productions Ltd, which had attempted to interest the Corporation in a puppet series called The Time Travellers, created by Martin and Hugh Woodhouse, who had earlier worked for Gerry Anderson on his Supercar series. Although The Time Travellers had been turned down because of its similarity to Doctor Who, Zenith now claimed that Doctor Who was a copy of their product. Nothing would come of this, however.
To compose the Doctor Who theme music, Lambert originally hoped to commission French group Les Structures Sonores. When this did not work out, Lambert instead successfully obtained the services of Ron Grainer, who would work in conjunction with the BBC's Radiophonic Workshop, particularly arranger Delia Derbyshire. Grainer was contracted on August 2nd.
The first filming for Doctor Who took place on August 20th, when Bernard Lodge of the BBC Graphics Unit recorded the series' title sequence. This used the "howl-around" technique, in which feedback is generated by pointing a camera at a monitor displaying the camera's own output. By the end of the month, it was decided that Rex Tucker -- who was due to leave for holidays -- would not return to Doctor Who, a job with which he had never been entirely satisfied. On September 9th, Doctor Who's first broadcast was pushed back yet again, to November 23rd. On the 13th, test filming was carried out for the materialisation/dematerialisation effect which would signify the arrival and departure of the TARDIS; this session had been postponed from July 19th.
Whitaker, meanwhile, had made further amendments to Coburn's script, in particular toning down the more overtly romantic aspects of Ian and Barbara's relationship. The final segment had to be amended to lead into The Daleks, the serial which had replaced the "The Masters Of Luxor". Originally, the part four cliffhanger would have seen the TARDIS materialise near a Frank Lloyd Wright-style house floating in the air. With the abandonment of "Luxor", Coburn's involvement with Doctor Who came to an end. He had been at odds with Lambert and Whitaker for some time, and was not disappointed to leave the series behind. Coburn would become a prolific writer and producer before his death in 1978.
During recording the TARDIS doors failed to close properly, and stagehands were visible trying to control them
Filming for episode one, An Unearthly Child, took place at Ealing on September 19th. The only actor required was Leslie Bates, who cast the caveman "shadow" seen at the end of the installment. The day after, the main cast assembled for its first photocall. An Unearthly Child was then recorded at Studio D on the 27th. This saw the debut of the TARDIS console room set, designed by Peter Brachacki and constructed by an independent firm called Shawcraft Models of Uxbridge. The second half of the episode -- beginning with Ian and Barbara's entrance into the TARDIS -- was recorded twice. During the first attempt, the TARDIS doors failed to close properly, and stagehands were clearly visible in the completed footage trying to control them.
On October 4th, having viewed both versions of the pilot episode, Newman informed Lambert and Hussein that An Unearthly Child would have to be recorded again. Apart from a number of technical blunders -- Barbara's shoe became jammed in the classroom set at one point, for example -- Newman also felt that the pacing was slow and that the Doctor was too unlikeable. Susan's alienness would also be toned down, and her assertion that she hails from the 49th century (a slight change from the 5733 date earlier cited in the format guide) was replaced with a vague statement about her coming from another time and planet.
Meanwhile, Chief of Programmes Donald Baverstock had not yet agreed to further production of Doctor Who beyond the initial four-part serial. On the 16th, however, he finally relented and gave the go-ahead for nine further episodes. Two days later, Baverstock sent Wilson a memo just before departing on a three-week leave indicating that, due to perceived budgetary overruns, he was withdrawing his permission for Doctor Who to continue beyond four episodes. Fortunately, however, Baverstock had been acting on erroneous data -- in particular, he had not accounted for the fact that the cost of the TARDIS console room set would be spread out over the entire season and not just the first thirteen episodes -- and Wilson and Newman were able to reach an agreement with the Planning Department.
The remaining filming for Serial A was completed from October 9th to 11th, concentrating on the fight between Kal and Za. An Unearthly Child was then remounted on Friday, the 18th; it was around this time that the serial was renamed 100,000 BC. At this point, Brachacki -- unhappy with Doctor Who -- was replaced as set designer by Barry Newbery. Also missing from the original recording was Fred Rawlings, who played the policeman; he was replaced by Reg Cranfield. The remaining three episodes were then recorded on consecutive Fridays until November 8th, although a brief sequence from the third episode, The Forest Of Fear, was taped on the preceding Thursday.
The debut of Doctor Who was overshadowed by the assassination on November 22nd of American President John Fitzgerald Kennedy
Doctor Who's debut was originally to be accompanied by an appearance on the front cover of Radio Times, the BBC's listings magazine. However, this decision was reversed at the start of November by Kenneth Adam, Controller of Programmes, who was uncertain about the success of the new series. In the event, the first major promotion for Doctor Who came in the form of a trailer broadcast at 5.41pm on November 16th; a second trailer was transmitted on the 22nd at 5.59pm. On the 21st, a press conference attended by the four lead actors and Whitaker was held to launch Doctor Who. On the same day, the BBC Home Service aired a radio trailer read by Hartnell.
Unfortunately, the debut of Doctor Who was vastly overshadowed by the assassination on November 22nd of American President John Fitzgerald Kennedy. This, combined with a widespread power blackout during the broadcast, prompted the BBC to repeat An Unearthly Child the following Saturday (except in Northern Ireland), immediately before episode two, The Cave Of Skulls. Despite many false starts and hurdles in its path, Doctor Who was finally on course toward the future...
Doctor Who Magazine #207, 22nd December 1993, "The Dawn Of Knowledge" by Marcus Hearn, Marvel Comics UK Ltd.
Doctor Who Magazine #208, 19th January 1994, "Nothing At The End Of The Lane" by Marcus Hearn, Marvel Comics UK Ltd.
Doctor Who Magazine #467, November 2013, "An Unearthly Beginning" by Richard Bignell, Panini Publishing Ltd.
Doctor Who: The Handbook: The First Doctor by David J Howe, Mark Stammers and Stephen James Walker (1994), Virgin Publishing, ISBN 0 426 20430 1.
Doctor Who: The Sixties by David J Howe, Mark Stammers and Stephen James Walker (1992), Virgin Publishing, ISBN 1 85227 420 4.
Doctor Who Magazine Summer Special 1994, "Archive: 100,000 BC" by Andrew Pixley, Marvel Comics UK Ltd.
Doctor Who Magazine Special Edition #7, 12th May 2004, "Do You Want To Know A Secret?" by Andrew Pixley, Panini Publishing Ltd.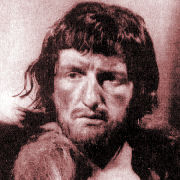 Original Transmission
1: An Unearthly Child
Date
23rd Nov 1963
Time
5.16pm
Duration
23'10"
Viewers

(more)

4.4m (114th)
Appreciation
63%
2: The Cave Of Skulls
Date
30th Nov 1963
Time
5.30pm
Duration
24'35"
Viewers

(more)

5.9m (85th)
Appreciation
59%
3: The Forest Of Fear
Date
7th Dec 1963
Time
5.16pm
Duration
23'38"
Viewers

(more)

6.9m (61st)
Appreciation
56%
4: The Firemaker
Date
14th Dec 1963
Time
5.15pm
Duration
24'23"
Viewers

(more)

6.4m (70th)
Appreciation
55%
---
Cast
Dr Who
William Hartnell
Ian Chesterton
William Russell
Barbara Wright
Jacqueline Hill
Susan Foreman
Carole Ann Ford
Za
Derek Newark
Hur
Alethea Charlton
Old Mother
Eileen Way
Kal
Jeremy Young
Horg
Howard Lang
---
Crew
Written by
Anthony Coburn
CE Webber (episode 1, uncredited)
Directed by
Waris Hussein
Produced by
Verity Lambert
Special Effects by
the Visual Effects Department of the BBC
Fight Arranger
Derek Ware
Title Music by
Ron Grainer
with the BBC Radiophonic Workshop
Incidental music by
Norman Kay
Story Editor
David Whitaker
Designers
Peter Brachacki
Barry Newbery
Associate Producer
Mervyn Pinfield
---
Working Titles
Whole Story
The Tribe Of Gum
Episode 2
The Firemaker
Son Of The Fire Maker
Episode 3
The Cave Of Skulls
Episode 4
The Dawn Of Knowledge