The Sarah Jane Adventures Episodes 39 & 40:
The Vault Of Secrets
Androvax the Veil returns to Earth, but this time he claims to be seeking Sarah Jane's help. Dying of an incurable poison, Androvax is trying to recover a spaceship which carries the cryogenically-frozen survivors of his doomed planet. The trail has led him to a mysterious vault hidden beneath a disused asylum in London, but it is guarded by androids led by the impassive Mr Dread. With the fate of an entire species at stake, Sarah Jane is forced into an uneasy alliance with one of her most sinister enemies, little realising that Androvax's designs may have terrible consequences for the Earth.
Phil Ford, the lead writer of The Sarah Jane Adventures, had contributed three scripts to both its second and third seasons, latterly a heavily-rewritten version of Mona Lisa's Revenge, which had originally been developed by another author. For the fourth season he was scheduled to provide two serials, intended to be broadcast first and fifth. However, when it was decided that the 2010 episodes would be made alongside the first half of the fifth season, it was agreed that Ford would provide two out of the three stories destined for 2011. As such, only the season premiere was retained of his fourth-season commissions.
A major task of the 2010 season was to establish the departure of Luke Smith from Bannerman Road, with actor Tommy Knight having made the decision to focus on his education. As such, it was planned that the year's first adventure would serve as a fun, frothy, final romp for the established Bannerman Road gang of Sarah Jane, Luke, Clyde, Rani and K·9 (who would be leaving with Luke). Ford began working on an idea in which a teacher at Park Vale Comprehensive was revealed to be an ancient Mayan priestess. This character later evolved into a wealthy woman living in a high-rise, who was attempting to open a portal to facilitate an alien invasion of Earth. In the early autumn of 2009, however, Ford found himself struggling with the scripts; he felt that he was just marking time until Luke's exit, and that this really needed to happen in the opening story. Consequently, Ford's spot in the schedule was swapped with Joseph Lidster, who had been working on an adventure to establish Luke at Oxford University. Both writers would start over again with brand-new storylines, and Ford would now handle the first tale to take place after Luke and K·9 had moved away.
In UFO lore, the Men in Black were figures in dark suits who tried to silence those who had witnessed alien phenomena
One of Ford's other Doctor Who-related projects had been Dreamland, a six-part animated Tenth Doctor adventure which would be made available in late November via the BBC's Red Button service and the official Doctor Who website. This had made use of various elements of UFO lore which had sprung up -- especially in America -- in the 1940s and 1950s. One such element was the Men in Black, figures in dark suits who claimed to be working for the government and whose role was to try to silence those who had witnessed alien phenomena. The notion had been used as the basis for a comic book called The Men In Black, created in 1990 by Lowell Cunningham. This, in turn, had been adapted into a popular 1997 film, Men In Black, starring Will Smith and Tommy Lee Jones. In Dreamland, the Men in Black were androids sering an organisation called the Alliance of Shades which was working to cover up evidence of alien activity on Earth. Elements of Dreamland had already made their way into Ford's third-season premiere, Prisoner Of The Judoon.
Ford had enjoyed writing for the Men in Black in Dreamland, and decided to bring them into The Sarah Jane Adventures. Most notably, he elected to resurrect their leader, Mr Dread, who had seemingly been destroyed by the Doctor in Dreamland (where he was voiced by Peter Guinness). Ford also developed a shape-shifting alien who would take the form of Rani's mother, Gita Chandra, while locking the genuine article in a potting shed. It was suggested that this role seemed tailor-made for Androvax the Veil, the villain from Prisoner Of The Judoon who could possess human bodies. Ford correspondingly amended his storyline to incorporate Androvax, and was eager to develop the alien in a new and more sympathetic light.
Ford's story, eventually titled The Vault Of Secrets, was paired with Lidster's serial, The Nightmare Man, to form the initial production block of the 2010 season under director Joss Agnew. The first scene to be recorded for The Vault Of Secrets was Luke's video call, taped on the set for his dorm room at Upper Boat Studios on March 30th, 2010. On April 4th, Sarah Jane disabled Mr Dread's vehicle on Ferry Road in Cardiff, while the 6th saw Bannerman Road material taped on Clinton Road in Penarth. Several locations were used to represent the disused St Jude's asylum. The first of these was Hensol Castle at Hensol on April 7th, where Agnew shot exteriors, as well as scenes in the private ward and the area where the Bannerman Road gang (and Gill before them) broke in. The next two days were spent at St Cadoc's Hospital in Newport for sequences in the various corridors, the physiotherapy room, and the records room of St Jude's.
After the weekend, more Bannerman Road material was filmed at Clinton Road on April 12th, followed by shots outside Ocean Waters' house on Archer Road in Penarth; the latter work continued the next day. The Men in Black's lair was actually found in the Johnsey Estates, part of the Mamhilad Park Industrial Estate in Pontypool. Work there chiefly spanned April 14th to 16th, although some inserts were also captured on the 19th and 20th. The 22nd was devoted to recording on the attic set at Upper Boat. Finally, although the BURPSS meeting had been scheduled for filming earlier in the block, it was deferred to April 29th. The venue was All Saints Church Hall in Penarth; afterward, material in the Chandra residence was completed at Upper Boat.
Doctor Who Magazine Special Edition #28, 13th July 2011, "Episodes 4.3/4.4: The Vault Of Secrets" by Andrew Pixley, Panini Publishing Ltd.
Doctor Who Magazine Special Edition #32, Autumn 2012, "The Stories That Never Were..." by Andrew Pixley, Panini UK Ltd.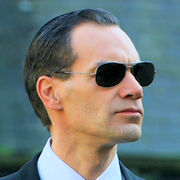 Original Transmission
Episode 1
Date
18th Oct 2010
Time
5.18pm
Duration
26'25"
· CBBC
731k
· BBC1
430k

(20th Oct 2010)

· BBCHD
unknown
Episode 2
Date
19th Oct 2010
Time
5.17pm
Duration
26'16"
· CBBC
606k
· BBC1
490k

(21st Oct 2010)

· BBCHD
unknown
---
Cast
Sarah Jane Smith
Elisabeth Sladen
Luke Smith
Tommy Knight
Mr Smith
Alexander Armstrong
Clyde Langer
Daniel Anthony
Rani Chandra
Anjli Mohindra
Gita Chandra
Mina Anwar
Haresh Chandra
Ace Bhatti
Mister Dread
Angus Wright
Androvax
Mark Goldthorp
Ocean Waters
Cheryl Campbell
Minty
David Webber
Gill
Sophie Benjamin
Van Driver
Perry Blanks
---
Crew
Written by
Phil Ford
Directed by
Joss Agnew
Produced by
Brian Minchin
Created by
Russell T Davies
Co-Producer
Phil Ford
1st Assistant Director
Mike O'Regan
2nd Assistant Director
Sarah Davies
3rd Assistant Director
Delmi Thomas
Production Co-Ordinator
Hannah Simpson
Script Supervisor
Nicki Coles
Script Editor
Gary Russell
Location Manager
Gareth Skelding
Camera Operator
Martin Stephens
Focus Pullers
Steve Rees
Mani Blaxter Paliwala
Grip
John Robinson
Boom Operator
Jeff Welch
Gaffer
Dave Fowler
Standby Art Director
Beverley Gerard
Standby Props
Phill Shellard
Graphics
BBC Wales Graphics
Costume Supervisor
Barbara Harrington
Assistant Editor
Carmen Sanchez Roberts
Post Production Supervisor
Nerys Davies
Post Production Co-ordinator
Marie Brown
Colourist
Jon Everett
Online Editor
Matt Mullins
Sound Editors
Matthew Cox
Howard Eaves
Dubbing Mixer
Owen Thomas
Title Music
Murray Gold
Music
Sam Watts
Dan Watts
Casting Director
Andy Brierley
Production Executive
Julie Scott
Production Accountant
Dyfed Thomas
Sound Recordist
Bryn Thomas
Costume Designer
Stewart Meachem
Make Up Designer
Emma Bailey
Visual Effects
BBC Wales VFX
Special Effects
Real SFX
Prosthetics
Millennium FX
Editor
Will Oswald
Production Designer
Keith Dunne
Director of Photography
Mark Waters
Production Manager
Steffan Morris
Executive Producers for BBC Wales
Russell T Davies
Nikki Wilson