New Series Episode 87:
Night Terrors
The Doctor receives a plea via his psychic paper from a little boy on Earth: "Please save me from the monsters." He, Amy and Rory follow the distress call and meet Alex, who explains that his son George is seemingly afraid of everything -- especially the cupboard in his bedroom. The Doctor tries to help, but quickly realises that there really is something strange lurking in George's cupboard. And this mysterious force has already trapped his companions in a macabre dollhouse, stalked by sinister toys who seek to transform Amy and Rory into their own kind.
Between writing his second and third Doctor Who scripts -- 2006's The Idiot's Lantern and 2010's Victory Of The Daleks -- one of Mark Gatiss' projects had been a three-part horror series for BBC4 entitled Crooked House, broadcast in December 2008. In the final episode, Gatiss had taken a traditional haunted house motif and applied it to an ordinary modern dwelling. Doctor Who showrunner Steven Moffat felt that this was a good hook for one of the Doctor's adventures. In January 2010, while he and Gatiss were working on the first season of their co-creation, Sherlock, he invited Gatiss to turn this idea into a script for Doctor Who's 2011 season.
Pondering what sort of mundane building could make an effective story setting, Gatiss hit on the notion of a hotel hosting a psychiatric conference, where the patients' phobias would be made manifest. However, this was very similar to Toby Whithouse's The God Complex, which was also being developed for Season Thirty-Two. Instead, Moffat suggested that the script be set in an apartment complex, with Gatiss turning his attention to childhood -- rather than adult -- fears. The resulting story became known as "What Are Little Boys Made Of?".
As a child, Mark Gatiss had been unnerved by toys which only roughly approximated the human form
The writing process gave Gatiss the opportunity to draw on a number of his own anxieties. As a child, he had been unnerved by toys and costumes which only roughly approximated the human form; this suggested the Peg Dolls as the monsters of the piece. Mrs Rossiter getting sucked into the mound of garbage bags stemmed from Gatiss' fear of trash being riddled with vermin. The landlord, Purcell, was inspired by a gym teacher who had terrorised Gatiss in his youth.
At one point, it was thought that the recording of "What Are Little Boys Made Of?" might run simultaneously with another episode. As such, Gatiss focussed his storyline on the Doctor, with his companions kept off-screen for much of the episode after being drawn into the doll's house. In the end, however, these plans changed and Gatiss made Amy and Rory's exploits an important element of the adventure. One change made at a late stage was the elimination of a running gag about door-to-door religious solicitors actually being aliens. As the script entered production, it still included a closing scene in which Amy pauses before following the Doctor and Rory back to the TARDIS and has a vision of the "Eye-Patch Lady" (who would first be glimpsed in Day Of The Moon) opening a hatch and saying, "Amy, I just thought you'd want to know -- she's doing fine. Rest now."
"What Are Little Boys Made Of?" was initially intended to be the fourth episode of Season Thirty-Two. It was made as part of the first production block alongside the putative third episode, The Doctor's Wife, under the direction of Richard Clark. The first location used by Clark's team was St Winifred's Hospital, a decommissioned nursing home in Cardiff. Filming spanned September 6th to 10th, dealing with scenes in both Alex and Purcell's apartments. From the 13th to the 17th, the venue was Dyrham Park, a Georgian manor at Dyrham in Gloucestershire which posed as the interior of the doll's house. The last major location was Waring House in Redcliffe Hill, Bristol. On September 18th, 20th and 21st, it served as the exterior of Alex's tower block, Rowbarton House. Effects shots and inserts were then recorded at Dragon Studios in Pencoed on September 22nd and 23rd, followed by the opening TARDIS scene and more pick-up shots at Upper Boat Studios on October 1st and 7th, respectively.
To make the Peg Dolls more creepy as they moved, Steven Moffat suggested that they recite nursery rhyme dialogue
During post-production, Moffat came to the conclusion that, though the Peg Dolls were appropriately creepy while stationary, they were less effective as they moved silently through the doll's house. He suggested that they be heard to constantly recite nursery rhyme dialogue in children's voices. Gatiss agreed to compose an appropriate lyric, which would allude to the season-long story arc surrounding the Doctor's apparent death in The Impossible Astronaut. This was recorded by young actresses Fern Duncan and Frances Encell in early January 2011. Moffat was so pleased with the result that he decided to substitute it in place of some dialogue originally spoken by the Peg Dolls in the voices of Mrs Rossiter and Purcell. It also reappeared in later episodes.
In December, Moffat became concerned that the stories planned to form the first half of Season Thirty-Two -- which would air in the spring of 2011, before a twelve-week break -- were too similar in tone and setting. As a result the schedule was shuffled, with The Doctor's Wife becoming episode four, "What Are Little Boys Made Of?" shifted into the season's second half as episode nine, and the original episode nine -- The Curse Of The Black Spot -- taking the place of Gatiss' story as episode three. This meant that "What Are Little Boys Made Of?" needed a new concluding scene, since the mystery of Amy's visions would be resolved in the season's sixth episode, The Almost People. As such, the shot of the "Eyepatch Lady" -- due to be filmed on January 27th at Upper Boat -- was no longer needed. Instead, the adventure would now end with a TARDIS scene recorded at Upper Boat on April 16th by Jeremy Webb, the director of the season finale The Wedding Of River Song.
One additional change came early in 2011 when it was decided that "What Are Little Boys Made Of?" was too long a title. Briefly, the adventure became known as "House Call", but Gatiss objected on the grounds that this was not appropriately atmospheric. At his suggestion, the story was rechristened Night Terrors.
Doctor Who Magazine Special Edition #30, 21st March 2012, "Night Terrors" by Andrew Pixley, Panini Publishing Ltd.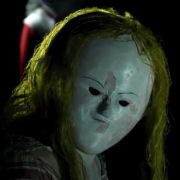 Original Transmission

| | |
| --- | --- |
| | |
| Date | 3rd Sep 2011 |
| Time | 7.01pm |
| Duration | 42'29" |
| · BBC1/HD | 7.1m |
| Appreciation | 86% |
---
Cast
The Doctor
Matt Smith
Amy Pond
Karen Gillan
Rory
Arthur Darvill
Alex
Daniel Mays
George
Jamie Oram
Claire
Emma Cunniffe
Purcell
Andrew Tiernan
Mrs Rossiter
Leila Hoffman
Julie
Sophie Cosson
---
Crew
Written by
Mark Gatiss
Directed by
Richard Clark
Produced by
Sanne Wohlenberg
1st Assistant Director
Mick Pantaleo
2nd Assistant Director
James DeHaviland
3rd Assistant Director
Heddi-Joy Taylor-Welch
Assistant Directors
Janine H Jones
Michael Curtis
Location Manager
Nicky James
Unit Manager
Rhys Griffiths
Location Assistant
Geraint Williams
Production Manager
Steffan Morris
Production Coordinator
Claire Hildred
Asst Production Coordinator
Helen Blyth
Production Secretary
Scott Handcock
Production Assistant
Charlie Coombes
Asst Production Accountant
Rhys Evans
Script Executive
Lindsey Alford
Script Supervisor
Caroline Holder
Camera Operator
Bob Shipsey
Focus Pullers
Steve Rees
Jonathan Vidgen
Grip
John Robinson
Camera Assistants
Simon Ridge
Svetlana Miko
Matthew Lepper
Assistant Grip
Owen Charnley
Sound Maintenance Engineers
Jeff Welch
Dafydd Parry
Gaffer
Mark Hutchings
Best Boy
Pete Chester
Electricians
Ben Griffiths
Bob Milton
Stephen Slocombe
Alan Tippetts
Stunt Coordinator
Crispin Layfield
Stunt Performers
Gordon Seed
Bean Peel
Danielle Da Costa
Supervising Art Directors
Stephen Nicholas
Karl Probert
Set Decorator
Julian Luxton
Production Buyer
Ben Morris
Standby Art Director
Ciaran Thompson
Assistant Art Director
Jackson Pope
Concept Artist
Richard Shaun Williams
Props Master
Paul Aitken
Props Buyer
Adrian Anscombe
Props Chargehand
Rhys Jones
Standby Props
Phill Shellard
Katherine Archer
Dressing Props
Martin Broadbent
Kristian Wilsher
Graphic Artist
Christina Tom
Draughtsman
Julia Jones
Petty Cash Buyer
Kate Wilson
Standby Carpenter
Will Pope
Standby Rigger
Bryan Griffiths
Standby Painter
Helen Atherton
Store Person
Jayne Davies
Props Makers
Penny Howarth
Nicholas Robatto
Props Driver
Medard Mankos
Practical Electrician
Albert James
Construction Manager
Matthew Hywel-Davies
Construction Chargehand
Scott Fisher
Graphics
BBC Wales Graphics
Assistant Costume Designer
Caroline McCall
Costume Supervisor
Bobbie Peach
Costume Assistants
Jason Gill
Yasemin Kascioglu
Emma Jones
Make-Up Supervisor
Pam Mullins
Make-Up Artists
Vivienne Simpson
Allison Sing
Dolls
Robert Allsopp
Choreographer
Ailsa Berk
VFX Producer
Beewan Athwal
Casting Associate
Alice Purser
Assistant Editor
Becky Trotman
VFX Editor
Cat Gregory
Post Production Supervisor
Nerys Davies
Post Production Coordinator
Marie Brown
Dubbing Mixer
Tim Ricketts
Dialogue Editor
Paul McFadden
Sound Effects Editor
Paul Jefferies
Foley Editor
Jamie Talbutt
Online Editor
Jeremy Lott
Colourist
Mick Vincent
Online Conform
Mark Bright
Original Theme Music
Ron Grainer
Casting Director
Andy Pryor CDG
Production Executive
Julie Scott
Production Accountant
Dyfed Thomas
Sound Recordist
Bryn Thomas
Costume Designer
Barbara Kidd
Make-Up Designer
Barbara Southcott
Music
Murray Gold
Visual Effects
The Mill
Special Effects
Real SFX
Editor
Peter H Oliver
Production Designer
Michael Pickwoad
Director Of Photography
Owen McPolin
Line Producer
Diana Barton
Executive Producers
Steven Moffat
Piers Wenger
Beth Willis
---
Working Titles
What Are Little Boys Made Of?
House Call