Serial W:
The Massacre Of St Bartholomew's Eve
(aka The Massacre)
The Doctor and Steven find themselves in 1572 France, just prior to the mass slaughter of the Protestant Huguenots by Catherine de Medici. While the Doctor goes to visit apothecary Charles Preslin, Steven becomes embroiled in the lives of several prominent Huguenots, and must come to terms with the Doctor's unwillingness to alter history to stop the imminent massacre.
On February 24th, 1965, story editor Dennis Spooner invited John Lucarotti, who had last written The Aztecs a year earlier, to submit a new historical story idea to the Doctor Who production office. After a discussion with former series director Waris Hussein, Lucarotti's first initiative was to set his story around the Indian Mutiny of 1857 (which had also been the basis of Terry Nation's aborted "The Red Fort"). However, Doctor Who historicals had recently been restricted to settings prior to 1600, and so this concept was discarded in late March.
Lucarotti instead began developing a storyline about the Viking discovery of Newfoundland around the year 1000. During this time, John Wiles and Donald Tosh came aboard as Doctor Who's new producer and story editor, respectively. Tosh was unaware of Lucarotti's work and actually contacted the writer independently to discuss ideas for Doctor Who. After learning of the Viking storyline, Tosh elected to allow Lucarotti to proceed forward with it, asking only that Lucarotti make some changes to take into account the more mysterious atmosphere the new production team envisioned for the series. Lucarotti consented, and was therefore astonished to learn, on June 24th, that his storyline had been rejected as unsuitable.
It was John Wiles' desire to make use of religious conflict in Doctor Who
Unhappy that two proposals had now been passed over by the Doctor Who production office after believing he had been guaranteed a commission by Spooner, Lucarotti involved his agents. To resolve the matter, Tosh agreed to discuss a new storyline with Lucarotti. Drawing on Wiles' desire to make use of religious conflict in Doctor Who, it was apparently Tosh who suggested the 1572 Huguenot massacre as a potential setting. Lucarotti was commissioned to write "The War Of God" on July 9th.
In composing his storyline, Lucarotti made use of an interest expressed by both Wiles and William Hartnell to have the star play different roles in the programme. (Indeed, Hartnell had earlier suggested he could play the Doctor's evil time travelling progeny in a story called "The Son Of Doctor Who"!) This led to the creation of the Abbot of Amboise, named for the central French town which was the site of a 1560 Huguenot conspiracy against the Catholic House of Guise.
As the summer progressed, Wiles and Tosh realised they had a problem on their hands with regard to the Doctor's female companion. They had decided to dispense with Vicki and replace her with Trojan handmaiden Katarina, only to realise that that character's primitive origins made her less than ideal for viewer identification. They therefore elected to kill off Katarina in the serial which would precede "The War Of God", The Daleks' Master Plan. As a result, it appears that Lucarotti was asked to incorporate a new companion, young Protestant maid Anne Chaplet, into his scripts. Anne would escape the Huguenot massacre by joining the Doctor and Steven in the TARDIS.
Having not forgotten the tense circumstances surrounding the commissioning of "The War Of God", Wiles and Tosh were keen not to further upset Lucarotti. Consequently, in the autumn they accepted the writer's scripts and paid him for his efforts, deciding that Tosh should make all further rewrites. Tosh rearranged the pace of events so that Hartnell would need to appear as both the Doctor and the Abbot only in the first episode. He would play the Abbot in the second and third episodes, and the Doctor in the fourth, thereby simplifying the logistics of the production. Additionally, in part two Hartnell would now appear in just one scene, which could be prefilmed, enabling him to take a week's holiday.
As a companion, Anne Chaplet would present many of the same difficulties as Katarina
Most significantly, Wiles and Tosh eventually realised that adopting Anne as an ongoing character would present many of the same difficulties as Katarina. Tosh therefore rewrote the ending to have Anne remain in France and included a new coda to the story, set in modern-day England. This introduced Dorothea "Dodo" Chaplet, by implication a descendant of Anne's (which meant that she somehow escaped the massacre). Dodo -- a character devised by Wiles and Tosh -- would now be the Doctor's new companion. Upon learning of the extent of Tosh's changes, Lucarotti asked that his name be removed from the credits; this request was ultimately rescinded.
By late 1965, the story had acquired a new title, The Massacre Of St Bartholomew's Eve -- after the shorter "The Massacre Of St Bartholomew" had briefly been employed from around August -- and was designated Serial W. The director assigned to it was Paddy Russell. Russell had started her career as an actress before becoming one of the BBC's first female directors in 1961. Three years later she made the decision to go freelance, but continued to work on BBC programmes such as Compact. Russell had been the first director assigned to Inside The Spaceship in early 1964, but was unavailable for the required dates. She would now become the first woman to helm a Doctor Who story after all.
In early December, Jackie Lane was cast as Dodo. Lane, who sometimes acted under the name "Jackie Lenya", had appeared in programmes including Coronation Street and Compact, as well as in theatre. In the summer of 1963, Lane had turned down the opportunity to play another companion, Susan; at the time she was not interested in taking on a long-term assignment. On December 29th, Lane was contracted to play Dodo for thirteen episodes (encompassing the final part of The Massacre as well as Serials X, Y and Z), with an option for twelve more. Wiles hoped that Dodo could be made distinctive by having Lane's long hair styled differently in every story. This plan had to be scuppered, however, when Lane opted for a very short haircut soon after passing her audition.
It had been hoped that Ian and Barbara might make a cameo appearance during Dodo's introductory scene
With New Year's Day 1966 not long past, production on The Massacre got under way with filming at the Ealing Television Film Studios, from January 3rd to 6th, concentrating on material set on the streets of Paris. On the last day, Hartnell (as the Abbot of Amboise) performed the only scene required of him for The Sea Beggar. On January 7th, a short amount of location filming was conducted at Windmill Lane near Wimbledon Common for Dodo's introductory scene. It had earlier been hoped that William Russell and Jacqueline Hill might make cameo appearances as former companions Ian and Barbara on this day; they would hear the TARDIS dematerialising and just miss it as it disappears. In the event, the pair were replaced by a woman (played by Marguerite Young) walking her dog. The location filming also marked Jackie Lane's first work on Doctor Who, and a photocall was held to introduce her on the same day.
Meanwhile, in December, both Wiles and Tosh had resigned from Doctor Who after encountering numerous difficulties during the making of the epic The Daleks' Master Plan. Tosh was the first to leave the programme, handing over to Gerry Davis in mid-January 1966. Davis' first credit would come on the fourth episode of The Massacre; this meant that Tosh could receive a co-writing credit on this installment, something typically forbidden for a BBC story editor.
Studio recording for The Massacre began on January 21st, and continued on consecutive Fridays; Doctor Who returned to its usual studio home of Riverside 1 for this serial. Hartnell was absent on January 28th while he enjoyed his week's vacation.
Although he had done some work on forthcoming stories, particularly The Celestial Toymaker, The Massacre Of St Bartholomew's Eve marked Donald Tosh's final Doctor Who credit. He went on to further writing and story editing, including Sir Arthur Conan Doyle's Sherlock Holmes. In 1967, Tosh submitted a proposal for a Doctor Who adventure entitled "The Rosacrutians" (or "The Rose Marriners") which was not taken forward. Tosh left television in the mid-Seventies to become the caretaker of St Mawes castle in Cornwall. He passed away on December 3rd, 2019.
This was also Lucarotti's last broadcast Doctor Who adventure, although Season Twelve's The Ark In Space started life as a concept by Lucarotti which was then heavily rewritten by script editor Robert Holmes. Lucarotti continued writing for television throughout the Sixties and Seventies, including programmes like Moonbase 3. In the Eighties, he novelised his three Doctor Who stories for WH Allen, restoring The Massacre Of St Bartholomew's Eve more closely to his original vision. Lucarotti passed away on November 20th, 1994.
Doctor Who: The Handbook: The First Doctor by David J Howe, Mark Stammers and Stephen James Walker (1994), Virgin Publishing, ISBN 0 426 20430 1.
Doctor Who: The Sixties by David J Howe, Mark Stammers and Stephen James Walker (1992), Virgin Publishing, ISBN 1 85227 420 4.
Doctor Who Magazine #233, 20th December 1995, "Archive: The Massacre Of St Bartholomew's Eve" by Andrew Pixley, Marvel Comics UK Ltd.
Doctor Who Magazine Special Edition #7, 12th May 2004, "I'm Into Something Good" by Andrew Pixley, Panini Publishing Ltd.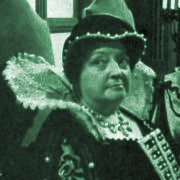 Original Transmission
1: War Of God
Date
5th Feb 1966
Time
5.15pm
Duration
24'41"
Viewers

(more)

8.0m (45th)
Appreciation
52%
2: The Sea Beggar
Date
12th Feb 1966
Time
5.15pm
Duration
24'43"
Viewers

(more)

6.0m (96th)
Appreciation
52%
3: Priest Of Death
Date
19th Feb 1966
Time
5.15pm
Duration
24'33"
Viewers

(more)

5.9m (92nd)
Appreciation
49%
4: Bell Of Doom
Date
26th Feb 1966
Time
5.15pm
Duration
25'06"
Viewers

(more)

5.8m (94th)
Appreciation
53%
---
Cast
Dr Who
William Hartnell
Steven
Peter Purves
The Abbot of Amboise
William Hartnell
Marshal Tavannes
Andre Morell
Admiral de Coligny
Leonard Sachs
Nicholas
David Weston
Anne
Annette Robinson
Gaston
Eric Thompson
Simon
John Tillinger
Landlord
Edwin Finn
Roger
Christopher Tranchell
Preslin
Erik Chitty
Captain of the Guard
Clive Cazes
Servant
Reginald Jessup
Old Lady
Cynthia Etherington
Charles IX
Barry Justice
Catherine de Medici
Joan Young
Teligny
Michael Bilton
Priest
Norman Claridge
1st Man
Will Stampe
2nd Man
Ernest Smith
1st Guard
Jack Tarran
2nd Guard
Leslie Bates
Officer
John Slavid
Dodo
Jackie Lane
---
Crew
Written by
John Lucarotti
Donald Tosh (episode 4)
Directed by
Paddy Russell
Produced by
John Wiles
Story Editors
Donald Tosh
Gerry Davis
Film Cameraman
Tony Leggo
Make-up designed by
Sonia Markham
Costumes designed by
Daphne Dare
Lighting
Dennis Channon
Sound
Gordon Mackie
Bryan Forgham
Designer
Michael Young
---
Archive Holdings
Episodes Missing
Episodes 1-4
Clips Extant
None
Telesnaps Surviving
None
---
Working Titles
Whole Story
The War Of God
The Massacre Of St Bartholomew