Serial 5P:
State Of Decay
Still trapped in E-Space, the TARDIS materialises on a mediaeval planet. The townsfolk live in fear of the Three Who Rule, who govern from their mighty castle. Investigating, the Doctor discovers that the Three Who Rule are ancient astronauts who were turned into vampires long ago, and their castle is actually their spaceship. When Romana and Adric are kidnapped, the Doctor must ally himself with a band of renegade peasants to stop the resurrection of one of Gallifrey's greatest enemies: the Great Vampire itself.
Of the few unused scripts available to John Nathan-Turner when he became Doctor Who's producer in November 1979, only one held any appeal to him. This was "The Vampire Mutation", written by former script editor Terrance Dicks. Its origins lay almost three years earlier, when it was developed under the title "The Witch Lords" by Dicks and then-script editor Robert Holmes. The intent was to produce a serial in line with the preference of Holmes and producer Philip Hinchcliffe for adventures steeped in the Gothic tradition -- in this case, a vampire story inspired by Bram Stoker's seminal 1897 novel Dracula. It was commissioned as "The Vampire Mutation" on January 11th, 1977, and was planned to be the first serial of Season Fifteen.
A month later, however, work on "The Vampire Mutation" was abruptly halted by Head of Drama Graeme McDonald. The BBC was planning an expensive new adaptation of Dracula, and McDonald feared that a Doctor Who story about vampires would be construed as a send-up. Dicks' scripts were shelved, and he hastily wrote Horror Of Fang Rock to replace it.
Adric was envisioned as an updated version of the Artful Dodger from Charles Dickens' Oliver Twist
Although Nathan-Turner favoured stories grounded in legitimate science over the horror movie stylings of Hinchcliffe and Holmes, he found himself faced with little option but to resurrect Dicks' serial. A revised storyline was commissioned from Dicks on December 13th, 1979 under the slightly amended title of "The Vampire Mutations". Some changes were necessary, such as replacing Leela with Romana. The original version had not included K·9, either, but Nathan-Turner was content for Dicks to feature the robot dog in only a minimal capacity.
More significant was the inclusion of a new companion: Adric. Nathan-Turner had decided that the team of the Doctor, Romana and K·9 was too indestructible, and too remote for a general audience to relate to. He wanted to slowly introduce more vulnerable companions with whom viewers could identify. The first of these would be a fifteen year-old orphaned mathematical genius whom Nathan-Turner envisioned as an updated version of the rapscallious Artful Dodger from Charles Dickens' Oliver Twist (1839). His name was an anagram of "Dirac" -- a tribute to Nobel Prize-winning physicist Paul Dirac, a pioneer in the field of quantum mechanics. Nathan-Turner and new script editor Christopher H Bidmead issued a character outline for Adric on January 30th, 1980.
It was agreed that "The Vampire Mutations" would not be Adric's debut story. Instead, it would be positioned later in the season's run, after the character had already been introduced. Nonetheless, Dicks struggled to find a raison d'être for Adric, and ultimately decided to play upon the character's duplicitous tendencies by making the viewers think that he had actually sided with the villains. Nathan-Turner and Bidmead subsequently decided to deemphasise the more overtly negative and mendacious aspects of Adric's personality, however, and so this element of the scripts was watered down.
Dicks also had to reflect the fact that "The Vampire Mutations" would be the second chapter of a three-serial trilogy in which the TARDIS is trapped in a pocket universe called E-Space. This had been developed by Bidmead at the suggestion of Ian Levine, a diehard Doctor Who fan who was acting in an unofficial advisory capacity to the production office. Levine recalled the way that Sixties Doctor Who adventures would sometimes dovetail into one another, and encouraged a return to this format; Bidmead was also influenced by the success of arc-driven programmes such as Coronation Street. Other changes made from the original storyline included the elimination of subplots involving townsfolk nocturnally wandering the forest like zombies, and rebellious citizens being found with bat-like bite marks on their necks.
Wanting to ground Doctor Who in science, Christopher Bidmead urged Terrance Dicks to steer away from horror clichés
The full scripts for "The Vampire Mutations" were commissioned on January 24th. Around this time, Bidmead changed the title to "The Wasting", because he wanted the inclusion of vampires to be come as a surprise. Dicks disagreed: he felt that viewers would quickly deduce this element anyway, and thought that the new name would leave the serial open to ridicule. Bidmead was already unhappy with the storyline, which he felt ran contrary to the efforts he and Nathan-Turner were making to ground Doctor Who in scientific concepts. The two found themselves butting heads as Bidmead urged Dicks to steer away from horror clichés. In the end various changes were made, including the addition of the material on phonetic shift, and the revelation that the castle is actually a disguised spaceship (which also inspired Dicks' new climax to the story).
Dracula was not the only vampire story to influence "The Wasting". The name Camilla was an homage to Joseph Sheridan Le Fanu's 1872 story Carmilla, and indeed the character was intially called Karmilla. Other altered names included Aukon and Habris, who were originally known as Mikos and Harkan, respectively. The Time Lord hermit who told the Doctor about the Great Vampire was described as an old woman in many drafts. Some elements of "The Wasting" had to be toned down after McDonald wrote Nathan-Turner on April 11th to say that he felt the story was too horrific.
"The Wasting" was pegged as the fourth story to be transmitted during Season Eighteen, although it would be the second into production; as such, it was designated Serial 5P. The director assigned to the adventure was Peter Moffatt. "The Wasting" would be his first Doctor Who credit, although other commitments had forced him to turn down offers of work on the series by Nathan-Turner's predecessor, Graham Williams. Moffatt had gotten his start in entertainment staging plays during three and a half years as a prisoner of war in Germany. Returning to England, he was an actor in repertory theatre before becoming a television director on programmes like All Creatures Great And Small (with Nathan-Turner), No Hiding Place, Dial M For Murder and Juliet Bravo.
Unfortunately, like Dicks, Moffatt also found himself drawn into conflict with Bidmead. Moffatt was eager to accentuate the Hammer Horror influences of "The Wasting", and was unhappy that Bidmead was continuing to amend the scripts to downplay these elements. Ultimately, Nathan-Turner intervened to encourage Bidmead to settle on a final version of the serial.
Matthew Waterhouse was a BBC filing clerk who was just embarking on his acting career
Moffatt was also tasked with helping Nathan-Turner and executive producer Barry Letts find an actor to play Adric. During March, a young BBC filing clerk named Matthew Waterhouse was suggested to the team by internal casting adviser Jenny Jenkins. Waterhouse was a longtime fan of Doctor Who: he held a membership in the Doctor Who Appreciation Society and had had a letter published in the fledgling Doctor Who Weekly magazine. He was just embarking on his acting career, however, having recently been cast in two episodes of To Serve Them All My Days. Nonetheless, the production team was impressed by Waterhouse's unusual appearance and obvious energy, and decided to give him the role of Adric. On April 3rd, he was contracted for up to twenty-four episodes (covering the final six serials of Season Eighteen), with an option for as many as twenty-eight more during Season Nineteen.
As production of "The Wasting" started, Tom Baker was still unwell, having been sick throughout the making of the preceding serial, The Leisure Hive. He and Lalla Ward were also not on speaking terms, after Ward rebuffed his attempts to rekindle their romance some weeks earlier. Location filming began on April 30th at Burnham Beeches in Burnham, Buckinghamshire, where it continued on May 1st and 2nd. Virtually all the location material was recorded there, with the exception of the sequences in the inspection shaft which were completed at CAV Lucas in London.
Waterhouse's casting was announced to the press on May 9th. Having already requested that a more permanent "uniform" for the Doctor be introduced in The Leisure Hive, Nathan-Turner similarly asked that Adric be given an outfit which he would wear regularly. This was created by Amy Roberts, the costume designer for "The Wasting". Unfortunately, during rehearsals Waterhouse developed a poor rapport with both Baker and Ward. He felt his costars were intimidating, while they found the neophyte actor to be impertinent and disrespectful at times, refusing to follow the instructions of cast and crew with vastly more experience than he.
It was at about this point that Serial 5P's title was altered to State Of Decay, in response to Dicks' continued misgivings about "The Wasting". The writer was not particularly enamoured of this latest name for his story, either, but no further changes were made. Less significantly, the name of the spaceship of the Three Who Rule was amended from the Hyperion to the Hydrax. This came after Levine noted that another vessel called the Hyperion had already appeared in The Mutants... in 1972.
Tom Baker's illness was so severe that it even caused his hair to flatten
Studio recording began with two days -- May 15th and 16th -- at BBC Television Centre Studio 3. Baker's illness was now at its worst and had even caused his hair to flatten, such that it had to be permed to regain its usual curl. The first day dealt with scenes in the Centre, the TARDIS, and the inspection shaft, while the second involved material in the rebel headquarters, the scout ship control rooms, and the storage area, along with some model shots. Additional model filming then occurred on May 20th and 21st on the premises of the BBC Visual Effects Department.
The second studio block took place from May 29th to 31st in TC6. The first day was occupied with sequences in the state room, the sleeping vault and various castle corridors. Unfortunately, designer Christine Ruscoe's attempts to portray the sets as being made of ancient metals appeared more like wood on camera, undermining Bidmead's attempts to play up the science-fiction aspects of the scripts. Work on May 30th completed the castle scenes, including those in the state room, the high cell, the tower entrance, and more corridors. This left material in the caverns, together with remaining model and insert shots, for the 31st.
Meanwhile, it now appeared that Baker and Ward's romance was being reignited. With Baker increasingly unhappy throughout the production of The Leisure Hive and State Of Decay, Ward decided -- at least partly against her better judgment -- that it was time to give her costar another chance. Soon after recording wrapped on State Of Decay, Baker and Ward carefully began confirming to friends and coworkers that they were engaged to be married...
Doctor Who: The Handbook: The Fourth Doctor by David J Howe, Mark Stammers and Stephen James Walker (1992), Virgin Publishing, ISBN 0 426 20369 8.
Doctor Who: The Eighties by David J Howe, Mark Stammers and Stephen James Walker (1996), Virgin Publishing, ISBN 1 85227 680 0.
Doctor Who Magazine #288, 8th March 2000, "Archive: State Of Decay" by Andrew Pixley, Panini UK Ltd.
Doctor Who Magazine Special Edition #9, 22nd December 2004, "Another One Bites The Dust" by Andrew Pixley, Panini Publishing Ltd.
In-Vision #49, March 1994, "Production" edited by Justin Richards and Peter Anghelides, Cybermark Services.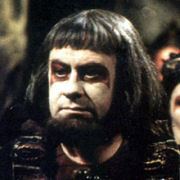 Original Transmission
Episode 1
Date
22nd Nov 1980
Time
5.42pm
Duration
22'24"
Viewers

(more)

5.8m (119th)
Episode 2
Date
29th Nov 1980
Time
5.41pm
Duration
23'16"
Viewers

(more)

5.3m (136th)
Episode 3
Date
6th Dec 1980
Time
5.40pm
Duration
24'13"
Viewers

(more)

4.4m (145th)
Episode 4
Date
13th Dec 1980
Time
5.40pm
Duration
24'54"
Viewers

(more)

5.4m (125th)
Appreciation
69%
---
Cast
Doctor Who
Tom Baker
Romana
Lalla Ward
Voice of K·9
John Leeson
Adric
Matthew Waterhouse
Aukon
Emrys James
Camilla
Rachel Davies
Zargo
William Lindsay
Ivo
Clinton Greyn
Marta
Rhoda Lewis
Tarak
Thane Bettany
Habris
Iain Rattray
Kalmar
Arthur Hewlett
Veros
Stacy Davies
Karl
Dean Allen
Roga
Stuart Fell
Zoldaz
Stuart Blake
---
Crew
Written by
Terrance Dicks
Directed by
Peter Moffatt
Produced by
John Nathan-Turner
Fight Arranger
Stuart Fell
Incidental Music
Paddy Kingsland
Special Sound
Dick Mills
Production Assistant
Rosalind Wolfes
Production Unit Manager
Angela Smith
Director's Assistant
Jane Wellesley
Assistant Floor Manager
Lynn Richards
Film Cameraman
Fintan Sheehan
Film Recordist
Bryan Showell
Film Editor
John Lee
Visual Effects Designer
Tony Harding
Video Effects
Dave Chapman
Vision Mixer
Carol Johnson
Video-Tape Editor
Rod Waldron
Studio Lighting
Bert Postlethwaite
Studio Sound
John Howell
Technical Manager
Errol Ryan
Senior Cameraman
Alec Wheal
Costume Designer
Amy Roberts
Make-up Artist
Norma Hill
Script Editor
Christopher H Bidmead
Graphics Designer
Sid Sutton
Designer
Christine Ruscoe
Executive Producer
Barry Letts
---
Working Titles
The Witch Lords
The Vampire Mutation
The Vampire Mutations
The Wasting