New Series Episode 31:
The Shakespeare Code
England, 1599. In the shadow of the Globe Theatre, a man has drowned in the street, while a woman dies of fright. William Shakespeare is about to premiere Love's Labour's Won, which the Doctor knows only as the Bard's fabled "lost" play. And Martha Jones swears she's seen a witch. Fires burn and cauldrons bubble as the Doctor races to prevent Shakespeare from unwittingly unleashing an ancient evil upon the world.
By 2006, Gareth Roberts had written for Doctor Who in virtually every possible capacity, from novels to comic strips to audio plays. For executive producer Russell T Davies in particular, he had scribed both the TARDISodes which had accompanied Doctor Who's second season back on the air, as well as the interactive game Attack Of The Graske. Indeed, Roberts would also be working with Davies on the first episode of The Sarah Jane Adventures, called Invasion Of The Bane. As such, it was virtually an act of mercy when, on February 3rd, 2006, Roberts was informed by script editor Simon Winstone that he was to write a script for Doctor Who's 2007 season; Davies' only guideline was that it should concern English playwright William Shakespeare. Davies had intentionally included so-called "celebrity historicals" early in both previous seasons of Doctor Who (with Charles Dickens in 2005's The Unquiet Dead and Queen Victoria in 2006's Tooth And Claw) and this would continue the tradition.
As Davies knew, Roberts had long been deeply interested in Shakespeare, and indeed had already included him as a character in his 2005 Ninth Doctor comic strip A Groatsworth Of Wit for Doctor Who Magazine. Roberts was therefore aware that the Bard was alleged by some researchers to be the author of a "lost" play: two catalogues of Shakespeare's output dating from 1598 and 1603 indicated that he had written a comedy called Love's Labour's Won, even though no work by that name survives to the present day. Although some historians believe that this is simply an alternative title for an existing play (probably Much Ado About Nothing), others believe that it is a distinct script -- likely a sequel to his Love's Labour's Lost -- which has not been preserved. Roberts presented Love's Labour's Won as an ideal hook upon which to hang his Doctor Who script, and Davies readily agreed.
For his villains, Gareth Roberts proposed drawing upon either Macbeth or A Midsummer Night's Dream
For his villains, Roberts decided to seek inspiration from the Bard's own writing, and proposed drawing upon either the Three Witches of Macbeth or the Fairies of A Midsummer Night's Dream. It was felt that the former were more iconic, and so Roberts created the Carrionites (originally spelt "Karyonites"). Lilith herself was named after a storm demon in Mesopotamian mythology who is also mentioned in Judeo-Christian tradition (including in the Apocrypha of the Bible, where she is indicated to be Adam's first wife, preceding Eve). Initially, Bloodtide and Doomfinger were referred to as Lilith's sisters rather than her mothers. Their despatching of Peter Streete was at one point envisioned as being much more complex, with Streete being sucked down into his bed.
Many of the characters who appeared in Roberts' script -- itself called "Love's Labour's Won" -- were genuine contemporaries of Shakespeare. These included actors William Kempe and Richard (Dick) Burbage, as well as Globe architect Peter Streete, although the latter's death at this point in his life was Roberts' invention. (Shakespeare's daughter, Susanna, was also to have appeared at one stage.) Invented figures included Wiggins (named for Doctor Who fan and Shakespearean professor Martin Wiggins) and Dolly Bailey (a reference to David Bailey, who has written various Doctor Who short stories and audios in Big Finish Productions' range of Bernice Summerfield dramas).
Roberts littered his script with references to a variety of Shakespeare's plays; most notably, he acknowledged Davies' use of the name Sycorax (from The Tempest) for his aliens in The Christmas Invasion by having Shakespeare hear the Doctor utter it. Meanwhile, for the Bard's infatuation with Martha, Roberts was drawing upon the legend of the unnamed "dark lady" to whom Shakespeare wrote twenty-six sonnets (although most scholars doubt that the woman in question -- if she was not wholly metaphorical to begin with -- was actually of African descent).
Doctor Who was the first TV drama granted permission to film at the new Globe Theatre
"Love's Labour's Won" was married to the preceding episode, season premiere Smith And Jones, to form the year's second recording block under the aegis of director Charles Palmer. It quickly became apparent that the scale of Roberts' script exceeded the other historicals made for the new Doctor Who series. To resolve this, the production team approached the management of the new Shakespare's Globe Theatre. Opened in 1997, this was a faithful reconstruction of Streete's original edifice, which had been destroyed by fire in 1613 (and rebuilt in 1614, only to be closed by the Puritans in 1642 and torn down in 1644). Doctor Who became the first television drama to be granted permission to film at the new Globe, although a requirement of this deal was tate recording could only take place at night; Roberts' scripts were duly revised to reflect this.
The first material recorded for "Love's Labour's Lost" involved the set for the Carrionites' lair, erected at the Upper Boat Studios. This spanned August 23rd to 25th, and was originally intended to include an elaborate swordfight between the Doctor and Lilith, which was excised only at the last minute when it was felt to be too impractical to complete. The production was then nearly dealt a terrible blow when it appeared that contractual difficulties would scupper the filming at the Globe Theatre after all. A complete rewriting of the script to relocate the action to the countryside was contemplated, but fortunately the issues were resolved in time for the cast and crew to leave Cardiff for their first location, Coventry in the West Midlands, on August 28th.
There, scenes on the London streets were filmed at Ford's Hospital and Cheylesmore Manor. The next two days were spent at Lord Leycester's Hospital in nearby Warwick, Warwickshire, where more sequences on the streets of London (including the materialisation of the TARDIS) were captured, as well as the exteriors of the Elephant Inn. Recording at the Globe Theatre itself then took place from August 31st to September 2nd. This included the material involving Queen Elizabeth I, which was written into the story at Davies' request, inspired by an element of Roberts' Sixth Doctor audio play The One Doctor, co-written with Clayton Hickman and released in 2001 by Big Finish Productions.
The material involving Queen Elizabeth I was inspired by Gareth Roberts' audio play The One Doctor
The team then returned to Wales, where September 5th and 6th were spent at Upper Boat taping scenes in Shakespeare's room. The cellar of the Newport Indoor Market in Newport served as Bedlam on September 7th. The remainder of the action in the Globe Theatre, the Elephant Inn, the TARDIS and the Witches' lair was then enacted in the studio at Upper Boat on the 8th and 11th to 13th.
With principal photography on "Love's Labour's Lost" complete, all that remained was some insert work. Crowd scenes were captured at the Colchester Avenue Industrial Estate in Cardiff on September 14th to 15th; the former coincided with the official announcement that Doctor Who and Torchwood would be joined by a second spin-off series in the form of The Sarah Jane Adventures starting in early 2007. Finally, Shakespeare handwriting his new play was first taped at the Market Tavern in Pontypridd on October 2nd, and then remounted at Lloyds TSB in Cardiff on the 13th.
By now, it had been decided that "Love's Labour's Won" was not sufficiently exciting as a title. It was briefly changed to the more traditional "Theatre Of Death" before The Shakespeare Code was settled upon, spoofing the enormously popular 2003 novel The Da Vinci Code by Dan Brown.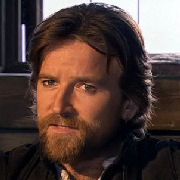 Original Transmission
Date
7th Apr 2007
Time
6.59pm
Duration
45'32"
Viewers

(more)

7.2m (14th)
Appreciation
87%
---
Cast
The Doctor
David Tennant
Martha Jones
Freema Agyeman
Shakespeare
Dean Lennox Kelly
Lilith
Christina Cole
Wiggins
Sam Marks
Doomfinger
Amanda Lawrence
Bloodtide
Linda Clark
Dick
Jalaal Hartley
Kempe
David Westhead
Dolly Bailey
Andrée Bernard
Lynley
Chris Larkin
Jailer
Stephen Marcus
Peter Streete
Matt King
Preacher
Robert Demeger
Queen Elizabeth
Angela Pleasence
---
Crew
Written by
Gareth Roberts
Directed by
Charles Palmer
Produced by
Phil Collinson
1st Assistant Director
Gareth Williams
2nd Assistant Director
Steffan Morris
3rd Assistant Director
Sarah Davies
Location Manager
Gareth Skelding
Unit Manager
Rhys Griffiths
Production Co-ordinator
Jess van Niekerk
Production Secretary
Kevin Myers
Production Assistant
Debi Griffiths
Production Runner
Siân Eve Goldsmith
Floor Runner
Barry Phillips
Contracts Assistant
Kath Blackman
Continuity
Non Eleri Hughes
Script Editor
Simon Winstone
Camera Operator
Julian Barber
Focus Puller
Steve Rees
2nd Camera Operator
Steven Hall
Grip
John Robinson
Boom Operator
Jeff Welch
Gaffer
Mark Hutchings
Best Boy
Peter Chester
Stunt Co-ordinators
Tom Lucy
Crispin Layfield
Stunt Performer
Maxine Whittaker
Wires
Bob Schofield
Chief Supervising Art Director
Stephen Nicholas
Art Department Production Manager
Jonathan Marquand Allison
Art Department Co-ordinator
Matthew North
Chief Props Master
Adrian Anscombe
Supervising Art Director
Arwel Wyn Jones
Associate Designer
James North
Set Decorator
David Morison
Standby Art Director
Tim Dickel
Design Assistants
Peter McKinstry
Ben Austin
Cyfle Trainee
Jon Grundon
Standby Props
Phill Shellard
Clive Clarke
Standby Carpenter
Paul Jones
Standby Painter
Ellen Woods
Standby Rigger
Bryan Griffiths
Props Master
Phil Lyons
Props Buyer
Catherine Samuel
Senior Props Maker
Barry Jones
Props Makers
Penny Howarth
Mark Cordory
Nick Robatto
Construction Manager
Matthew Hywel-Davies
Construction Chargehand
Allen Jones
Graphics
BBC Wales Graphics
Assistant Costume Designer
Marnie Ormiston
Costume Supervisor
Lindsay Bonaccorsi
Costume Assistants
Sheenagh O'Marah
Kirsty Wilkinson
Make-Up Artists
Pam Mullins
Steve Smith
John Munro
Casting Associate
Andy Brierley
Assistant Editor
Ceres Doyle
Post Production Supervisors
Samantha Hall
Chris Blatchford
Post Production Co-ordinator
Marie Brown
Special Effects Co-ordinator
Ben Ashmore
Special Effects Supervisor
Paul Kelly
Prosthetics Designer
Neill Gorton
Prosthetics Supervisor
Rob Mayor
On Line Editor
Matthew Clarke
Colourist
Mick Vincent
3D Artists
Nick Webber
Chris Tucker
Andy Guest
Bruce Magroune
2D Artists
Sara Bennett
Melissa Butler-Adams
Russell Horth
Bryan Bartlett
Joseph Courtis
Adam Rowland
Visual Effects Co-ordinators
Jenna Powell
Rebecca Johnson
Digital Matte Painters
Alex Fort
Simon Wicker
On Set VFX Supervisor
Barney Curnow
Dubbing Mixer
Tim Ricketts
Supervising Sound Editor
Paul McFadden
Sound Editor
Doug Sinclair
Sound FX Editor
Paul Jefferies
Finance Manager
Chris Rogers
Original Theme Music
Ron Grainer
Casting Director
Andy Pryor CDG
Production Executive
Julie Scott
Production Accountant
Endaf Emyr Williams
Sound Recordist
Julian Howarth
Costume Designer
Louise Page
Make-Up Designer
Barbara Southcott
Music
Murray Gold
Visual Effects
The Mill
Visual FX Producers
Will Cohen
Marie Jones
Visual FX Supervisor
Dave Houghton
Special Effects
Any Effects
Prosthetics
Millennium FX
Editor
Matthew Tabern
Production Designer
Edward Thomas
Director of Photography
Ernie Vincze BSC
Production Manager
Patrick Schweitzer
Executive Producers
Russell T Davies
Julie Gardner
---
Working Titles
Love's Labour's Won
Theatre Of Death