The Sarah Jane Adventures Episode 1:
Invasion Of The Bane
Maria Jackson has just moved into a new house with her recently-divorced father when she becomes aware of strange goings-on involving her reclusive neighbour, journalist Sarah Jane Smith. But things get even weirder when Maria's new friend, Kelsey, invites her on a tour of a factory which produces the mysteriously addictive energy drink Bubbleshock. There, Maria rescues a strange boy, and has nowhere to turn but to Sarah Jane herself. Together, they must discover the connection between Bubbleshock and an alien plan to conquer the Earth.
Elisabeth Sladen originally played Sarah Jane Smith in Doctor Who between 1973 and 1976. The character quickly became recognised as one of the programme's archetypal companions, to the point that Sladen was invited to return to Doctor Who and reprise her role as Sarah to ease the transition between Fourth Doctor Tom Baker and Fifth Doctor Peter Davison in 1981. Sladen refused that offer, feeling that it would be a backward step in her career to resume playing second-banana to the Doctor, but subsequently agreed to take a starring turn as Sarah Jane in a spin-off series, K-9 And Company, which was being created in response to the public outcry over the departure of robot dog K-9 from Doctor Who in Warriors' Gate. Unfortunately, K-9 And Company did not survive past its December 1981 pilot episode.
After a brief return to Doctor Who in the 1983 twentieth-anniversary special, The Five Doctors, Sladen largely put her television career on hiatus in order to raise her family. Nonetheless, she lent her voice to several audio plays, portraying Sarah opposite Jon Pertwee's Third Doctor in the BBC Radio broadcasts The Paradise Of Death (1993) and The Ghosts Of N-Space (1996), and later appearing in a number of Sarah Jane solo stories released on CD by Big Finish Productions from 2002.
Children's BBC approached Russell T Davies about developing a Doctor Who spin-off featuring the Doctor as a teenager
The events which led to Sladen's return to prominence amongst the average television viewer, however, began in 2005. Russell T Davies, executive producer of the new Doctor Who series, was eager to bring back a companion from the original programme in an episode which would shed greater depth to the role and fate of the Doctor's companions. Davies convinced an initially reluctant Sladen to appear as Sarah Jane, and the resulting adventure, School Reunion, proved tremendously popular with the Doctor Who production team.
Meanwhile, in the wake of the enormous success of the new Doctor Who series' first season, Children's BBC had approached Davies about developing a spin-off which would feature the Doctor as a teenager. Davies felt that this would go too far in defusing the enigma of the Doctor, however, and around the end of the year recommended instead that a new series be created to showcase Sarah Jane. This marked a return to children's television for Davies, who had originally gained notice with the youth-oriented fantasy serials Dark Season and Century Falls.
When subsequently contacted by the production office, Sladen assumed that she was being invited to appear in the adult-targetted Doctor Who spin-off series Torchwood. She was surprised by the offer to star in her own show, but ultimately agreed to come aboard the project. Finally, on September 14th, 2006, it was announced that Sladen would indeed be reprising the role of Sarah Jane in a series which would form part of the CBBC line-up. The title was initially reported to be Sarah Jane Investigates and later finalised as The Sarah Jane Adventures. It was decided that the programme would, at least initially, comprise ten half-hour episodes to air in late 2007, preceded at Christmastime by a one-hour special to establish Sarah's new status quo.
One significant change from Sarah Jane's original Doctor Who spin-off, however, was that this time, K-9 would not be available to headline the show. The character's cocreator and rights holder, Bob Baker, had for several years been attempting to instigate production on an animated programme starring the robot dog, and was continuing to pursue this project with Park Entertainment and Jetix Europe. Nonetheless, Baker did give his permission for K-9 to make a cameo appearance in the pilot episode of The Sarah Jane Adventures, explaining his absence from the ongoing programme.
K-9 would be unavailable as his cocreator, Bob Baker, was developing another programme starring the robot dog
The writing chores on the introductory installment were shared between Davies and Gareth Roberts. Roberts had scribed the interactive Doctor Who game Attack Of The Graske and contributed the prequel TARDISodes for that show's 2006 season; he was also writing The Shakespeare Code for transmission the next year. In addition, Roberts had contributed to series such as Emmerdale, Brookside and the revival of Randall & Hopkirk (Deceased). Long before the new series began, Roberts had become well-known to Doctor Who fans, having published a plethora of Doctor Who novels, beginning with The Highest Science in 1992 (and more recently including the Ninth Doctor tome Only Human and the Tenth Doctor "Quick Reads" release I Am A Dalek). Roberts had also cowritten two audio plays, The One Doctor and Bang-Bang-A-Boom, for Big Finish Productions, and had contributed comic strips to Doctor Who Magazine.
Joining Sladen as stars of The Sarah Jane Adventures were several young actors. Chief amongst these was Yasmin Paige, playing Maria Jackson. Paige's prior credits included episodes of Keen Eddie, Doctors and The Last Detective. Tommy Knight was cast as Luke; he had appeared in shows such as The Bill, Doctors and Casualty. Coming to the series with a more unusual background was Porsha Lawrence-Mavour. A finalist in the inaugural children's edition of the reality competition Stars In Their Eyes in 2002, Lawrence-Mavour was chosen to play Kelsey.
As with Doctor Who and Torchwood, Davies and Julie Gardner, the BBC's Head of Drama Commissioning, acted as executive producers of The Sarah Jane Adventures, and were now joined in that capacity by Doctor Who producer Phil Collinson. Selected to produce the full series was Matthew Bouch, who coproduced The Legend Of The Tamworth Two and had also earned script editing credits on programmes such as EastEnders and Holby City. However, for the debut special, the producer's chair would be filled by Susie Liggat. Liggat had mostly worked as an assistant director, on shows including Casanova, Teachers and Doctor Who (on Love & Monsters and Army Of Ghosts / Doomsday). Liggat had also been chosen to temporarily replace Collinson as producer on Doctor Who for one recording block during the 2007 season.
Bubbleshock was named for a beverage called bubbleshake, from Gareth Roberts' Doctor Who novel The Highest Science
Davies' and Roberts' script became known as Invasion Of The Bane. For the name of Bubbleshock, Roberts drew on a beverage called "bubbleshake" he had invented for The Highest Science. As noted by Sarah in dialogue, Mrs Wormwood was named for a star (possibly a comet) described in the Bible's Book Of Revelation which falls to Earth during the End Times and poisons the world's freshwater rivers and springs; the name "Wormwood" is a metaphor for "bitterness".
Invasion Of The Bane was filmed during October 2006. The director was Colin Teague, who had most recently helmed the Torchwood episodes Ghost Machine and Greeks Bearing Gifts. As with Doctor Who and Torchwood, the production was based in Cardiff, with studio recording taking place in the franchise's Upper Boat studios near Pontypridd.
The Sarah Jane Adventures debuted on New Year's Day 2007.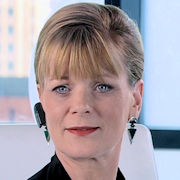 Original Transmission
Date
1st Jan 2007
Time
4:50pm
Duration
60'23"
Viewers

(more)

2.9m
Appreciation
77%
---
Cast
Sarah Jane Smith
Elisabeth Sladen
Mrs Wormwood
Samantha Bond
Maria Jackson
Yasmin Paige
Luke
Tommy Knight
Kelsey
Porsha Lawrence-Mavour
Davey
Jamie Davis
Alan Jackson
Joseph Millson
Chrissie Jackson
Juliet Cowan
Secretary
Rungano Nyoni
Technician
Philip North
Voice of K-9
John Leeson
Mr Smith
Alexander Armstrong
Bubbleshock Girl
Sydney White
TV Reporter
Olivia Hill
As herself
Konnie Huq
As himself
Gethin Jones
---
Crew
Written by
Russell T Davies &
Gareth Roberts
Directed by
Colin Teague
Produced by
Susie Liggat
1st Assistant Director
Mark Hedges
2nd Assistant Director
Anna Evans
3rd Assistant Director
Alex Kaye-Besley
Location Manager
Nicky James
Assistant Location Manager
Paul-Christian Reynish
Production Co-ordinator
Phillipa Cole
Production Secretary
Victoria Wheel
Continuity
Vicky Cole
Script Editor
Simon Winstone
Focus Puller
Matt Wicks
Camera Assistant
Rob Gilmore
Grip
Clive Baldwin
Boom Operator
Jeff Welch
Gaffer
Brandon Evans
Best Boy
Colin Powton
Electricians
Adam Vernon
Ian Jewels
Stunt Co-ordinator
Abbi Collins
Chief Supervising Art Director
Stephen Nicholas
Art Dept Production Manager
Jonathan Marquand Allison
Art Department Co-ordinator
Matthew North
Chief Props Master
Adrian Anscombe
Supervising Art Director
Tim Dickel
Standby Art Director
Lisa McDiarmid
Design Assistants
Al Roberts
Rob Dicks
Storyboard Artist
Shaun Williams
Standby Props
Paul Turner
Paul Humbles
Property Master
Steve Wheeler
Props Buyer
Sue Jackson-Potter
Prop Makers
Penny Howarth
Nick Robatto
Store Man
Garry Dawson
Forward Dresser
Mike Parker
Construction Manager
Matt Hywel-Davies
Graphics
BBC Wales Graphics
Costume Supervisor
Barbara Harrington
Costume Assistants
Katie Hill
Andrea Mear
Make-Up Artists
Gill Rees
Allison Sing
Editor's Assistant
Tim Hodges
Post Production Supervisor
Chris Blatchford
Post Production Co-ordinator
Marie Brown
Special FX Supervisor
Danny Hargreaves
On Line Editors
Matthew Clarke
Mark Bright
Colourist
James Bamford
On Set Visual FX Supervisor
Dave Bowman
3D Artist
Adam Burnett
2D Artists
Tim Barter
Loraine Cooper
Supervising Sound Editor
Paul McFadden
Dialogue Editor
Trevor Keats
Sound FX Editor
Jeremy Childs
Dubbing Mixer
Tim Ricketts
Title Music
Murray Gold
Music
Sam Watts
Casting Director
Anji Carroll
Production Accountant
Oliver Ager
Sound Recordist
Ray Parker
Costume Designer
Pam Tait
Make-up Designer
Emma Bailey
Visual Effects
The Mill
Visual FX Producers
Will Cohen
Marie Jones
Visual FX Supervisor
Dave Houghton
Special Effects
Any Effects
Editor
Mike Hopkins
Designer
Kevin Woodhouse
Production Designer
Edward Thomas
Director of Photography
John Sorapure
Production Manager
Debbi Slater
Production Executive
Julie Scott
Executive Producers
Phil Collinson
Russell T Davies
Julie Gardner